When I was working on writing The Beginner's Guide to Crochet a few months ago, one of the topics I was most excited about was teaching how to change colors in crochet. It's a very simple technique, but it adds so much more interest to a project even if you're only working in single crochet. Today, I'm taking that lesson from the ebook and sharing it as its own blog post so I can go into more detail on how to change colors. So, let's begin!
You can do this with any yarn and hook, but for the sake of this lesson, I'm using a #6 bulky weight yarn and an 8.00mm hook so that you can easily see the stitches. If you're new to understanding yarn weights and the hooks that go best with them, I have a couple of free resources for you! Just click the images to get them!
How to Change Colors in Crochet
There are two ways to change colors: you can change at the beginning of the row or in the middle of the work. There are a few ways others teach changing colors, but this is my favorite because it's so easy and you don't have to do anything fancy. You can watch the video tutorial below to see how it's done or just keep reading for the step by step. Don't see a video? Disable adblock!
Change Colors at the Beginning of a Row
1. To change colors at the start of a row, first, work to the end of the row as you normally would. After you work the last stitch, hold the new yarn color alongside your work, drop the old color and chain 1 with the new color.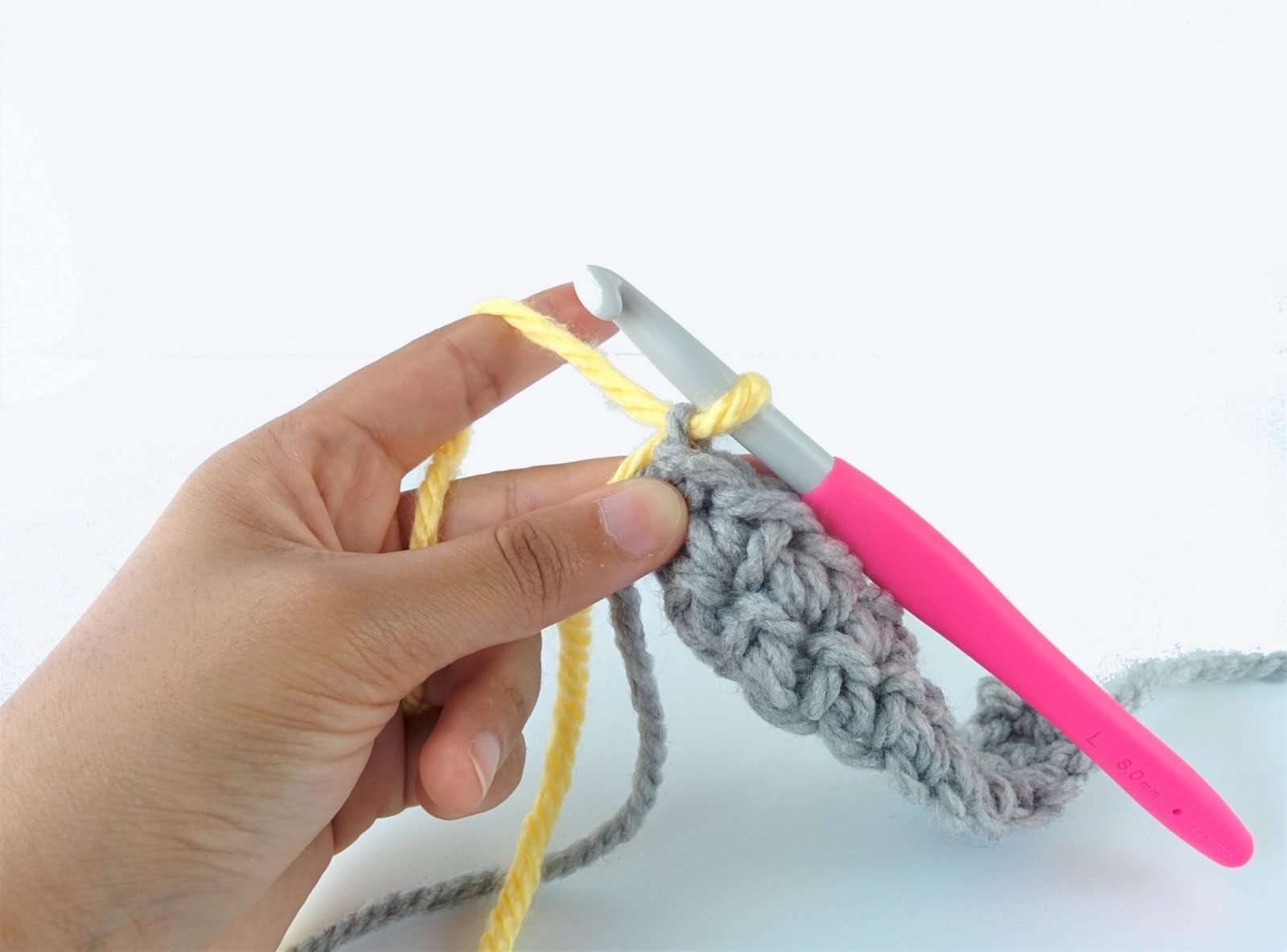 2. You've successfully changed colors! Pull the old color to tighten it a bit. Now turn the piece and continue working as if you didn't change anything.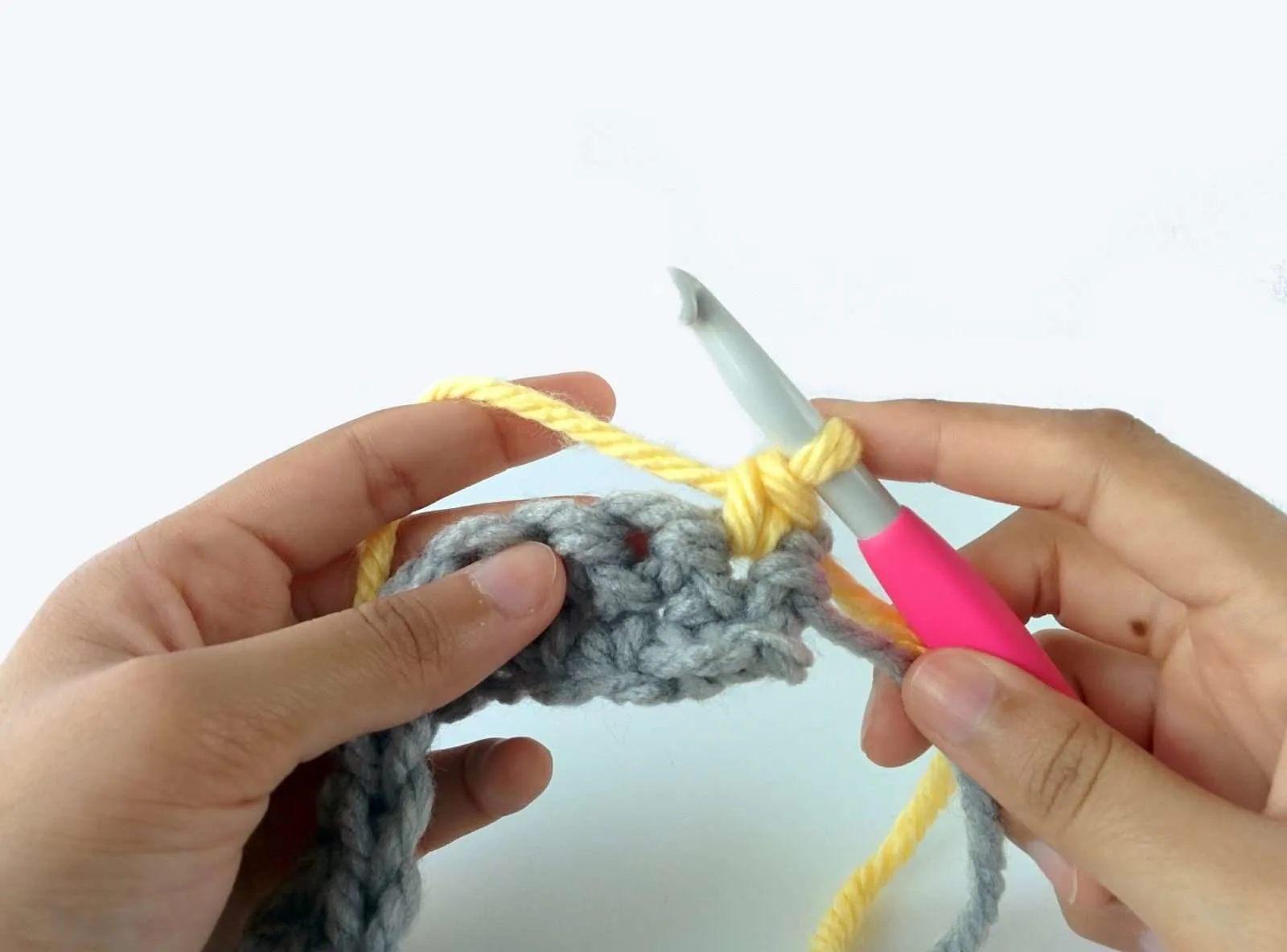 Here, I worked a row of yellow SC on top of my gray. Trim the old yarn color, leaving a tail, and you can weave all the ends in once you're done.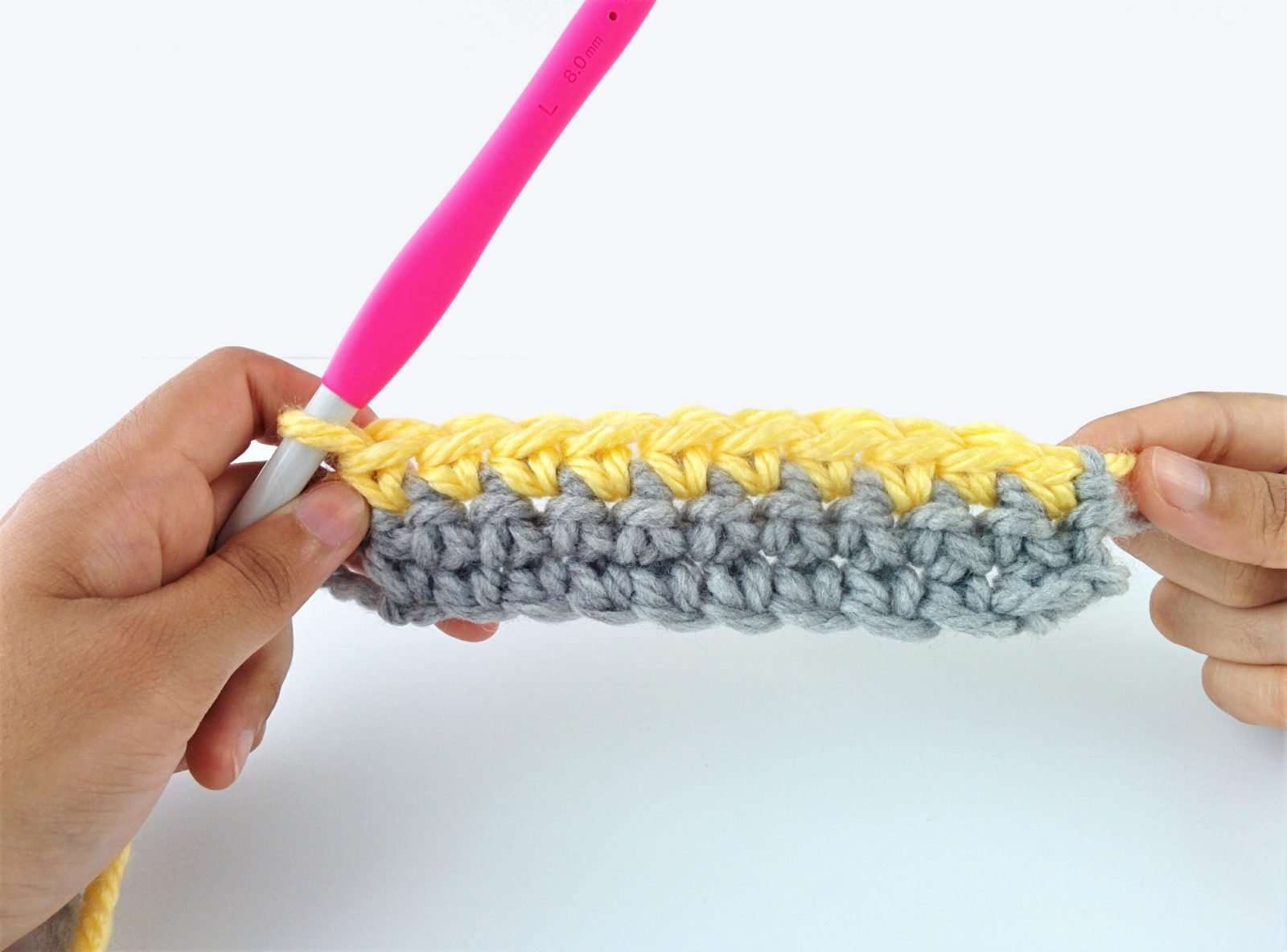 P.S. There are 12 tutorials like this, along with 12 free patterns in The Beginner's Guide to Crochet!
Change Colors in the Middle
You can also change colors in the middle of a row. To do this, work all but the last stitch in your first color. Here, I want 5 stitches in gray and 5 in yellow. So, I started by working the first 4 gray stitches as I normally would.
1. On the 5th gray stitch, pull up your loops, but do not finish the stitch with the same color. Instead, hold the new color to the back of the work and yarn over with the yellow.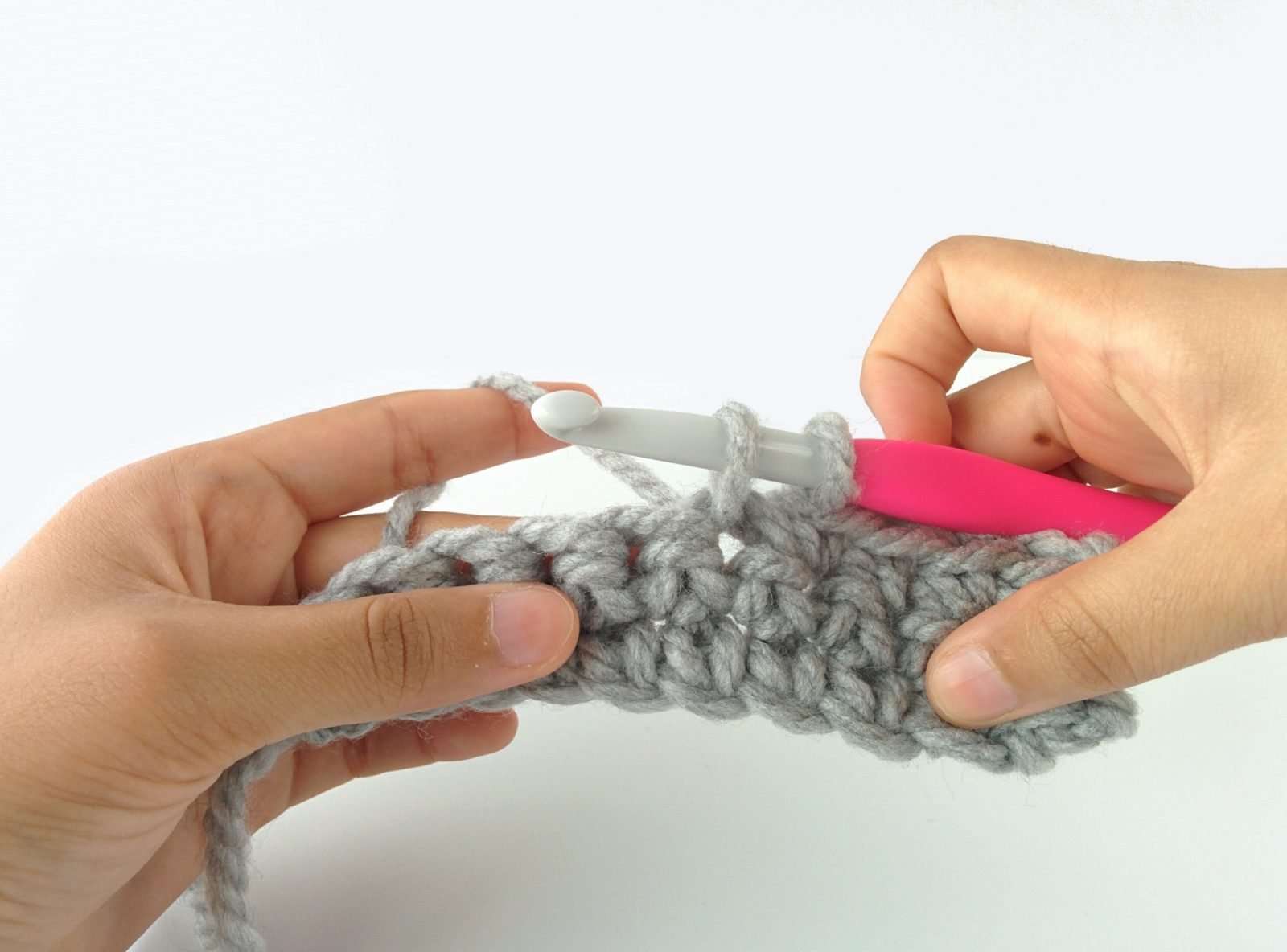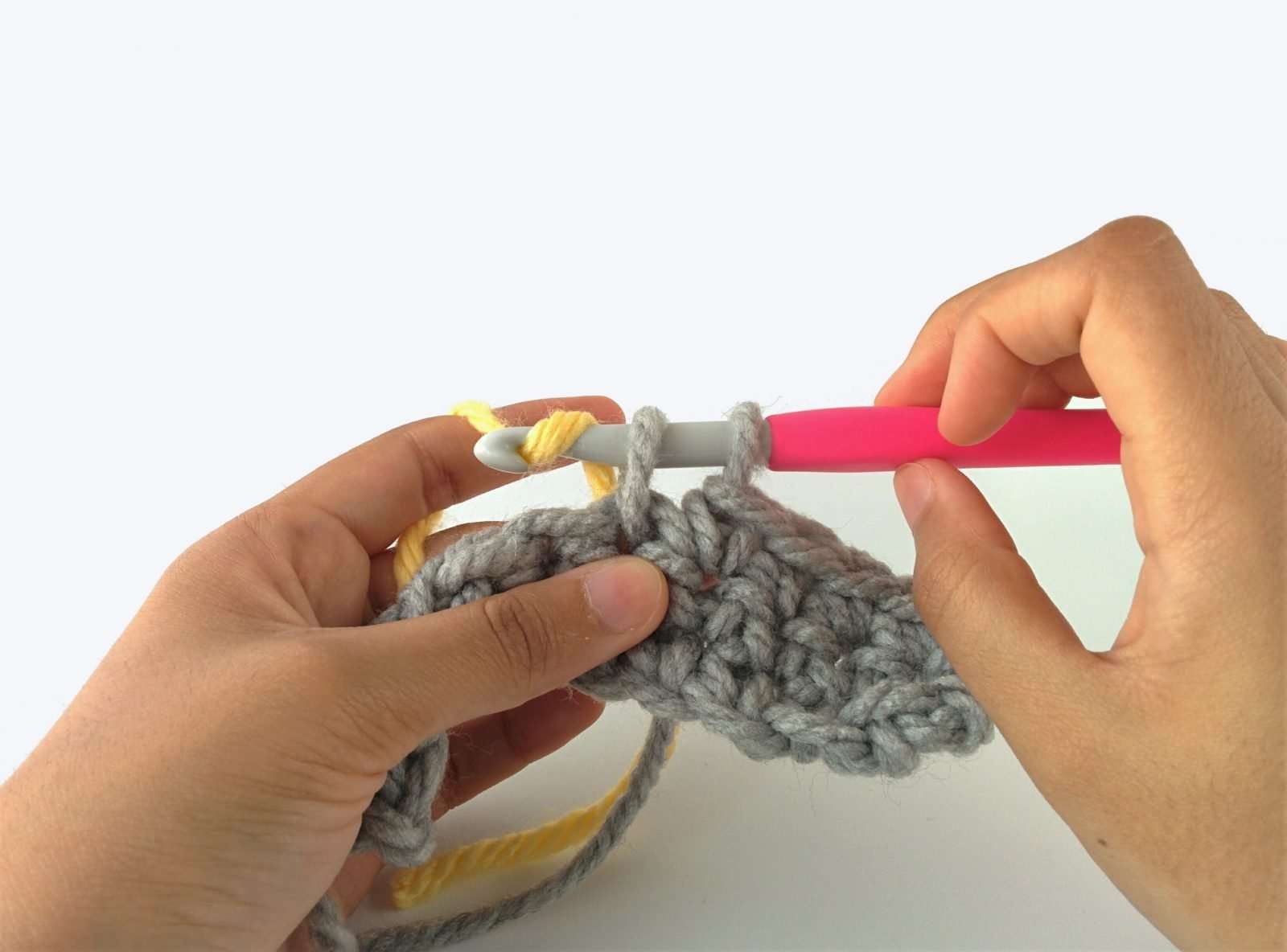 2. Now pull the new color through the loops to finish the stitch. You'll see that the last stitch is gray (old color) and the loop on top is yellow (new color). That's your successful color change! Drop the gray yarn and continue using the yellow to work the rest of the stitches as usual. This way, you finished the stitch in your old color but set up to start working the new color.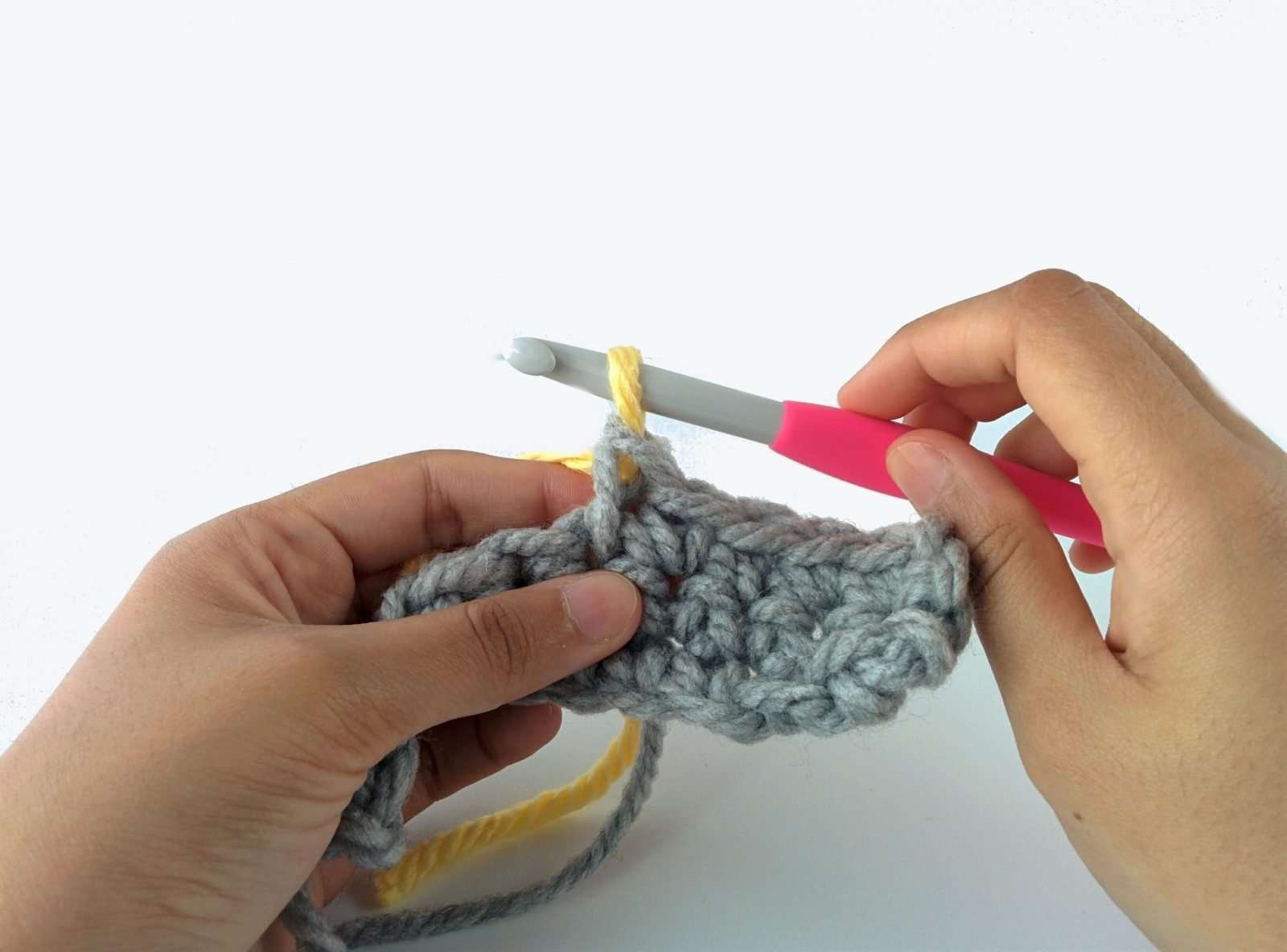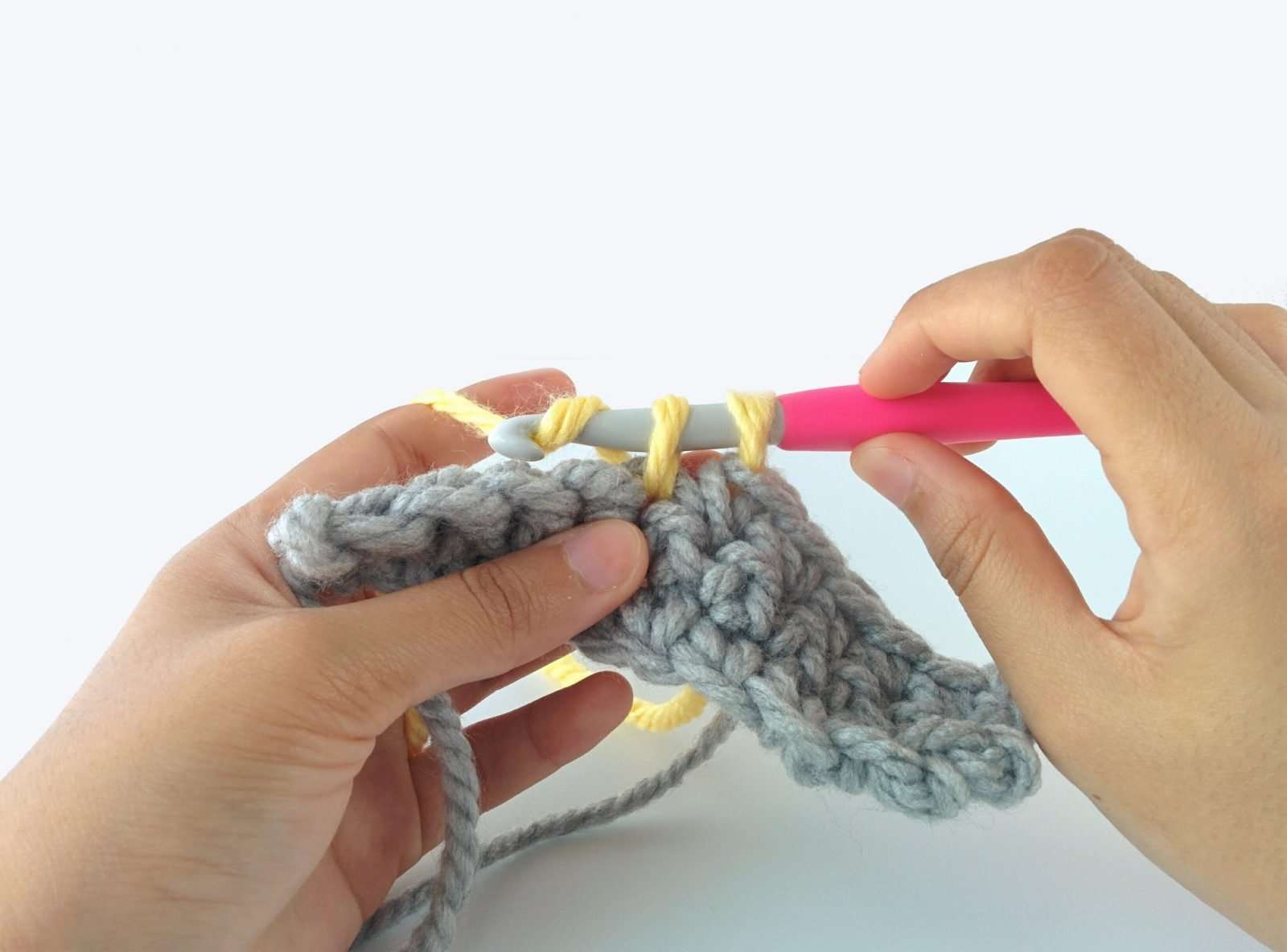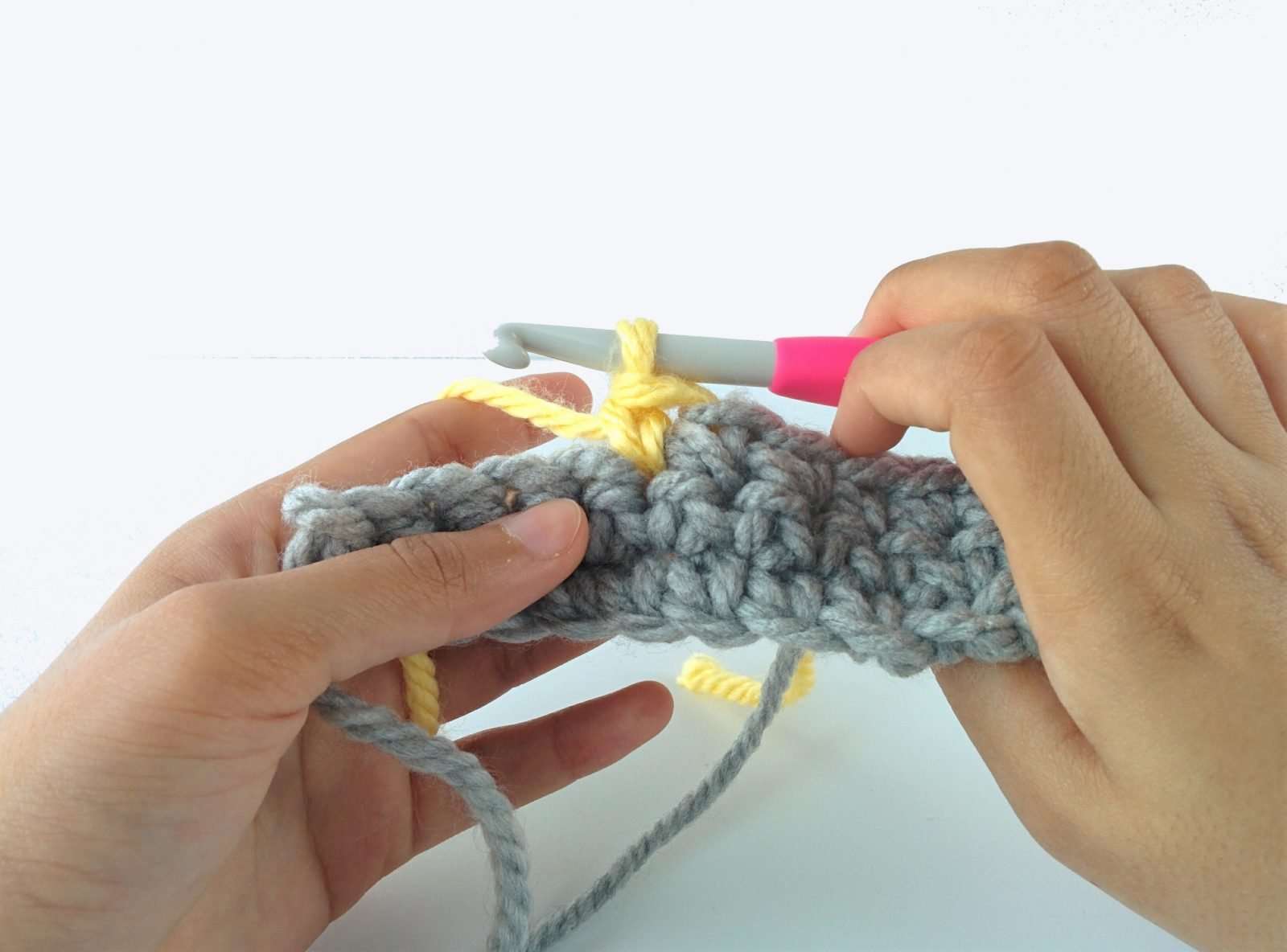 See how easy that was? In my example, I just worked half the stitches in one color and the other half in another, but you can switch as much as you like. You could switch every other stitch, or every few stitches, and create a really cool design. When you're done, trim your yarn and weave in all the tails; I like weaving the same colored tails into that colored section so it's invisible.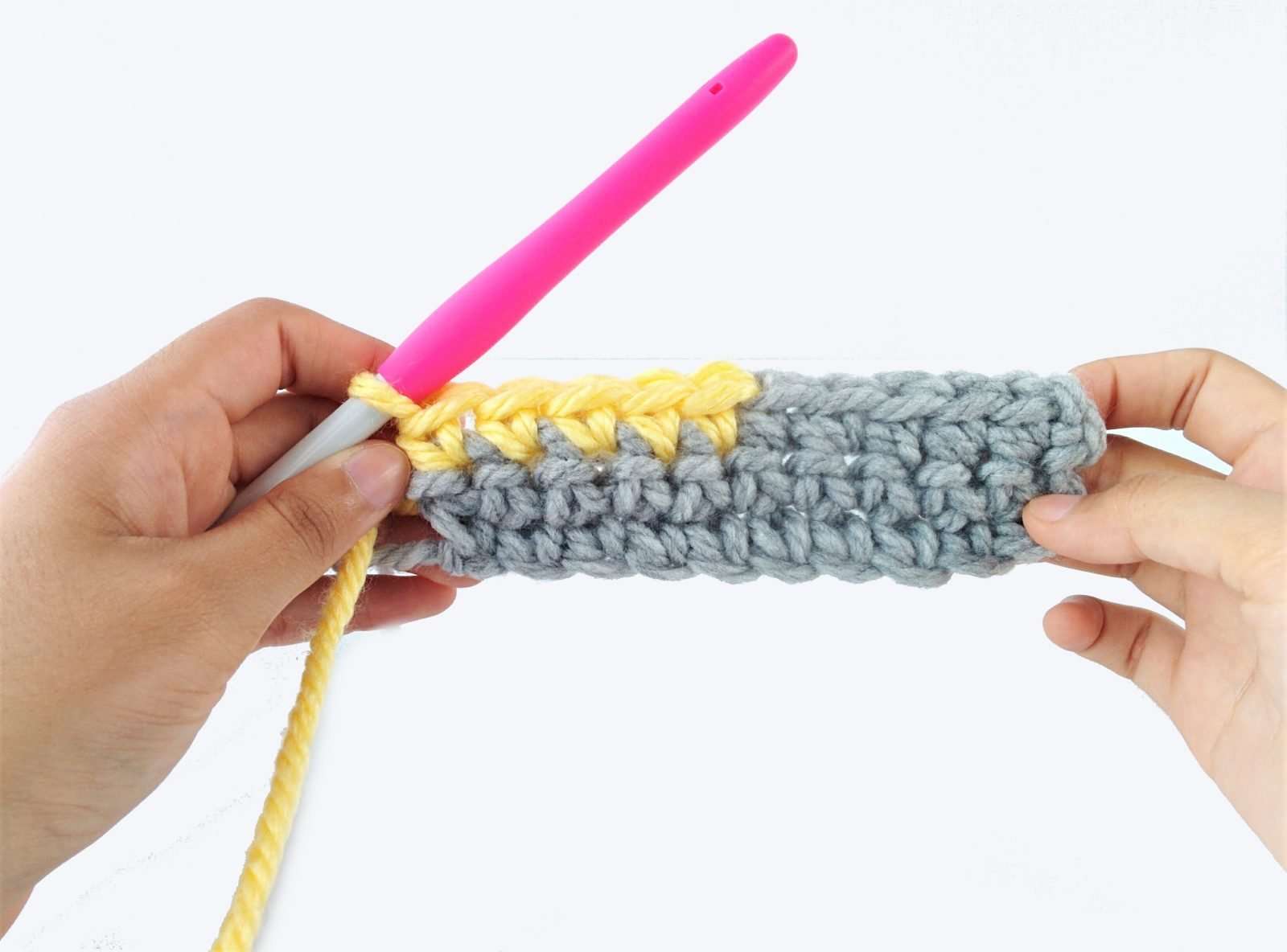 No matter what stitch you're using or when you want to change colors, this method works. I've done a few different projects with simple color patterns so if you want to check those out, I've linked them below!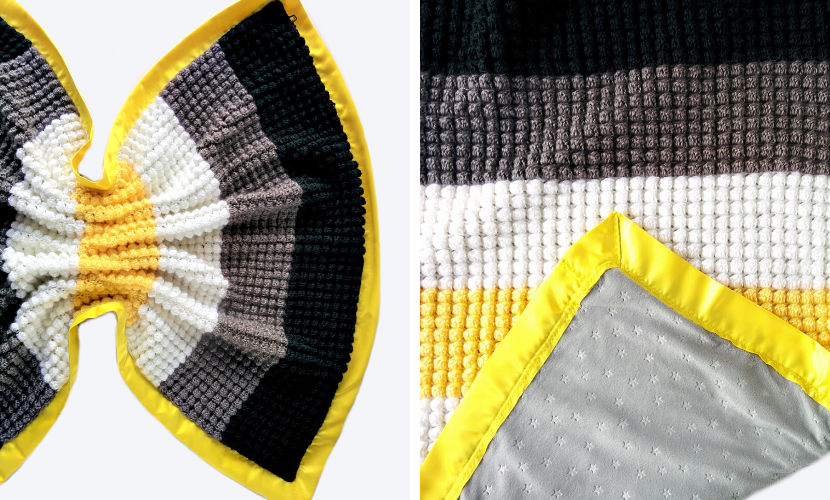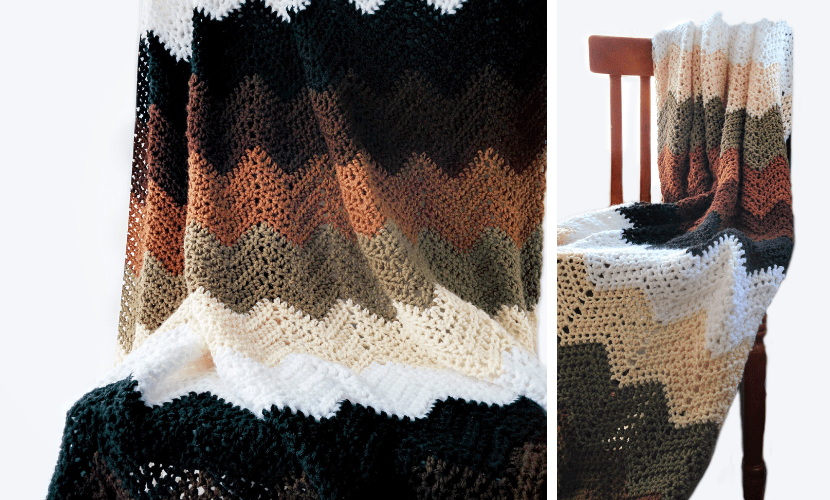 More Crochet 101:
Thanks for reading! If you enjoyed this post, please share it so others can find it too. You can also subscribe using the box down below to get new posts and patterns delivered right to your inbox every week, along with access to my subscriber-only resource library and any deals I find on yarn!
See you soon 🙂