Can you believe it's really almost 2019? It doesn't feel like a whole year has gone by since I was sitting here writing out my New Year's resolutions for 2018, but here we are! I was never really big on making goals or even taking the time to acknowledge when I completed one until I started blogging. But since I have, I get more done and feel so much more focused. So today, let's take a couple of minutes to look back on 2018 and plan some new year's resolutions for 2019! I hope you guys join me and set goals you want to accomplish this year too.
2018 in Review
So many patterns!
This year, I spent more time writing patterns and one of my goals was to release a new pattern every month. I released 18 patterns this year (plus the 12 in my Beginner's Guide to Crochet) for a total of 30 new patterns! My favorites were the Christmas plushies and the Fireworks Throw.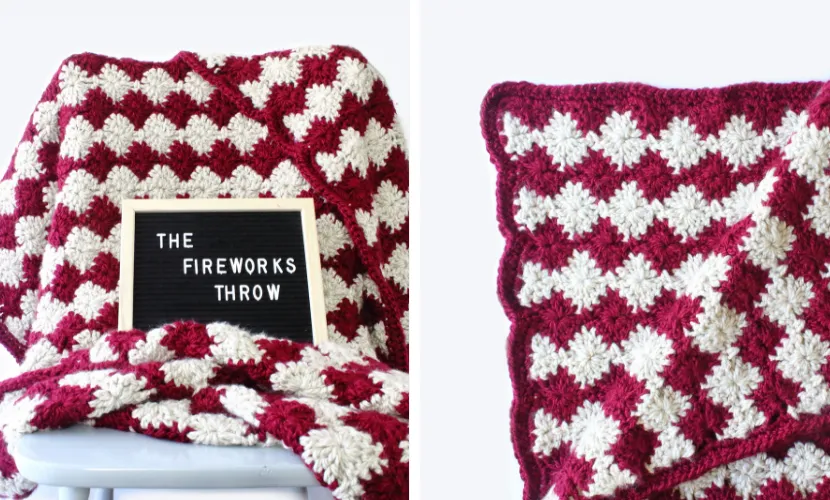 My Etsy shop goal changed over the year.
I initially planned to sell 200 items and I reached that goal with 260! Later, I decided to push it a bit more and reach my first 500 sales, but I fell a bit short at 450. I'm still super happy with that and ready to do even better next year! UPDATE: This course helped so much!
Classes helped a ton!
This year, I learned how to improve my photography for taking pictures of my work and also just of my life. I made it a point to take my camera with me everywhere and I spent the year documenting family events, days out with my friends, and now I have all these memories to look back on. I've also leveled up my product photography and I think it really shows! I took a photography class on Bluprint and learned more in the first 15 minutes of the first lesson than in all the other blogs I read put together! It's taught by Rick Allred and he really teaches you how to use your camera, not just get the one good shot.
I also took some great classes on finishing techniques with knit sweaters and different crochet stitches! They're all on Bluprint and it's worth checking out, plus there's a free 7-day trial!
My big financial goal for 2018 was to make double what I had in 2017, and I made almost 3 times as much!
I spent a lot more on materials (like the yarn I have yet to use) and services to help me run my business, but in the end, I still came out making much more than I thought I'd be able to.
And lastly, we grew the Blue Elephants family to 6,600 subscribers!
Our little blog family is getting so big! I can't thank you guys enough for being part of this and coming back to listen to me talk about yarn every week.
My 2019 New Year's Resolutions
Some people tell you to not to make crazy big goals for your New Year's resolutions, but I think you should. I believe you should set big goals, but be smart about it and break them down into more manageable pieces. I'm using my new Make It Happen: Guidebook to plan my goals for the year. It's a planner I put together specifically to help makers break down their projects into smaller goals, and keep track of events, birthdays, and anything you want to accomplish over the year. You can grab it for free down below and track your goals with me in this monthly planner, then we can all share our goals together!
The first page of the Guidebook is the 2019 Bucket List so this is the page we're using today to note our biggest goals for the year. Here are some of my new year's resolutions for this year!
1. Create more products for makers – aside from patterns.
This blog started as a hobby and a place to share patterns while I was in school but it's become a business that replaces a traditional job for me. In 2019, I plan to expand beyond sharing knitting and crochet patterns (although there will be plenty of those!) into a bigger resource for makers. I'll be teaching you how to start your own businesses with guides and cheatsheets, more knitting & crochet tutorials, and maybe even expanding into physical products like hoodies and mugs!
2. Use up my stash or donate what I won't use.
I know I'm not the only one with an out of control yarn stash! I've spent thousands, literally thousands of dollars on yarn in 2018 and most of it is still waiting for me to use it. That's ridiculous! I have projects intended for most of it though, so I just need to actually get to it. Whatever I won't be using, I plan to donate so at least someone else can use it. Even though sometimes it's so pretty I just want to take pictures of it!

3. Complete some of my WIPs/ideas I didn't get to in 2018
I have a couple kits I bought in 2018 that I just never got around to making and a couple WIPs that I just need to finish. It will take me only a couple hours per project to get them done but I need to make it a point to do it. I also promised my sister a blanket that I kept pushing back while I did other things so I'd love to get that done ASAP!
The two main things I want to make are the Rockland Sweater and the Blue Sand Cardigan, both for myself.
I've created printable cheat sheets to help with these last two new year's resolutions. You can download them below!
4. Reach 1000 sales on Etsy!
This is kind of a bigger goal, but I have so much planned and I'm opening up to a whole new line of products, and starting to create some smaller, easy finished pieces that I hope will do well.
5. Take fewer custom orders
This year, I way too many projects that I said yes to even when I didn't want to make it or I didn't have the time. This year, I want to be more selective with what projects I take on, and I will take custom orders, just not quite so many and not if they're crazy complicated for me to figure out. 2018 was a lesson in valuing my time more and I hope to keep that in mind throughout the year.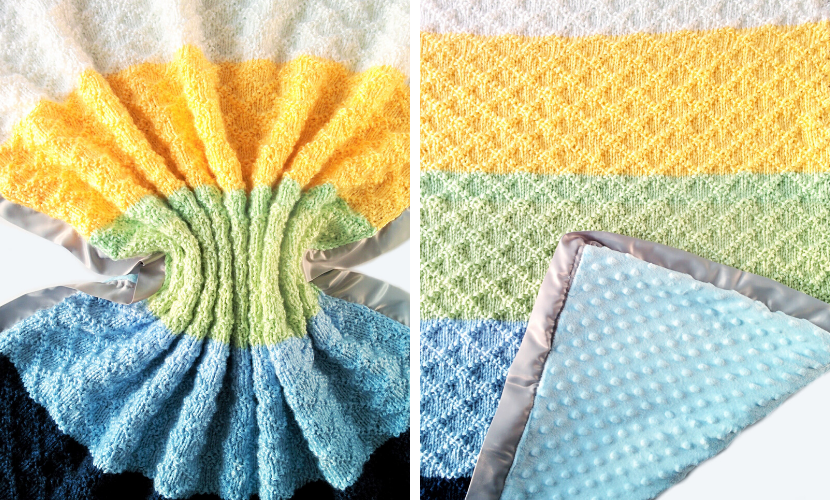 6. Reach 15,000 email subscribers!
This would more than double what I have now, so it's a big goal. I have so much in store for you guys though and I've spent so much of this year learning about knitting, crochet, making a business and just what I want this brand to develop into. I am excited and so ready to take on this year and I can't wait to share it with you! If you haven't already, please subscribe! You'll get tons of freebies, weekly newsletters with free patterns, deals, and an awesome community of people who want to make fun things with yarn. And tell your friends 🙂
7. Make 4x the amount of revenue I made this year!
Okay, this is a CRAZY BIG goal, and I'm really daunted by this one. With all the new things I'm doing, I'm shooting high for my financial goal this year and it's going to take A LOT of work to get there, but I think I can do it. I've been growing at a steady rate over the last few years and although I work hard at it, I know that what I've been putting in is nowhere near what I could be doing. So in 2019, I'm really digging deep and I'm ready to Make it Happen!
8. Donate a portion of my profits or the actual items themselves to charity
I haven't quite figured out the details of this one, but I want to do a little more to give back to a cause. For me, that would be through donating some of what I make to organizations that will put it to good use, or giving finished blankets or garments to places that distribute them to those that need it. If you know of any charities you really love, let me know about them!
What are your New Year's Resolutions?
In the comments below, let me know some of your goals for 2019! It can be anything – a personal goal or a crochet/knitting/making goal. Share it in the comments below and let us know how you plan to achieve it! If you haven't already, you can also subscribe to the blog down below and get access to freebies in the resource library and weekly free patterns in my newsletter. Just fill out your name and email and you're good to go! I can't wait to read all your new year's resolutions!
See you soon 🙂