This year, my blog has grown so much and I've been thinking a lot about what that means. It's not just about having more people look at my patterns and tell me they like my work. That's an amazing feeling, but I feel like I could, and should be doing more. We've grown to such a wonderful, supportive community and today I want to ask for your help to do something bigger together. November is Prematurity Awareness Month, and I've put together a fundraiser to benefit March of Dimes, a nonprofit organization dedicated to helping moms and babies from the start.
What is March of Dimes
March of Dimes was founded in 1938 by Franklin D. Roosevelt to fight polio. Since then, a polio vaccine was created and the focus of the organization shifted to preventing birth defects and infant mortality. The goal of March of Dimes is to educate, fund research, and advocate for the health of moms and babies. Pretty cool, right?
I've known about MOD since high school, and this year, I really want to help in the best way that I can. With this huge community of almost 10K readers, I believe that we can do a lot to benefit the organization and just do some good in the world.
Blue Elephants for Babies
Now here's how we can work together to raise money. There are a few options so choose whatever works best for you! Of course, there's no obligation to donate but every little bit helps.
Blue Elephant Loveys
On Etsy, I'll be selling finished loveys in the shape of elephants. These blankets are about 12 inches square and have a friendly elephant at the center that makes it perfect for hugs! 20% of the sale of these blankets will go to the fundraiser. So if you're looking for a gift for someone in your life, something meaningful that also helps millions of other moms and babies, you can grab one from my Etsy shop here!
I will also make the pattern for these blankets available. 20% of the sales of the pattern will also go to the fundraiser.
You can also use the pattern to make blue elephants loveys yourself and send them to me to sell in my Etsy shop. This way, you can create pieces that benefit the fundraiser and help me keep up with sales, and we can contribute more to the March of Dimes fundraiser! Get the pattern here and if you want to send me the finished blankets, email me at [email protected] for the address to ship them to!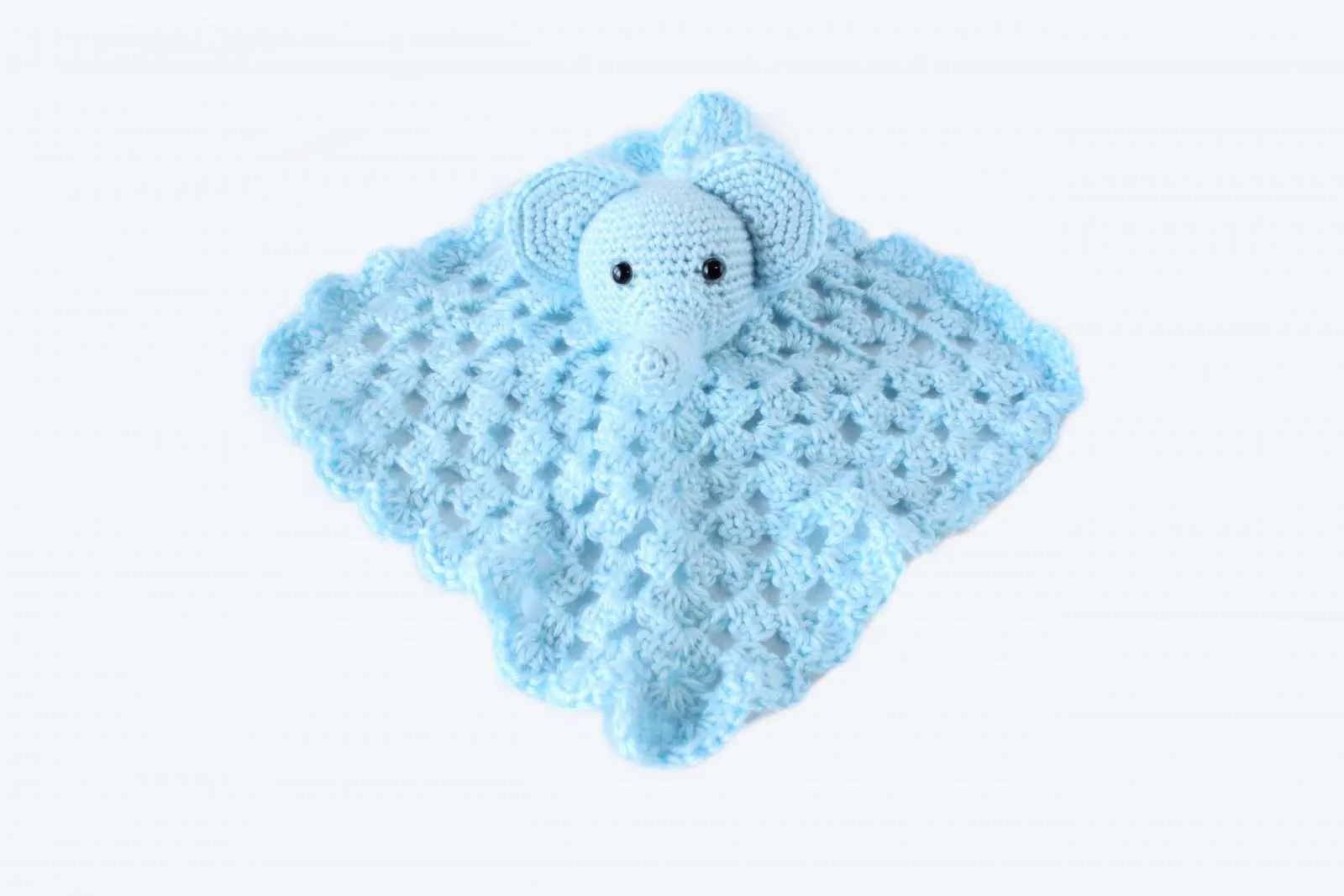 Another way you can contribute is to donate directly to the Blue Elephants for Babies Fundraiser on Crowdrise. I've set it all up here and all the money from the sales and donations will be sent through Crowdrise to March of Dimes.
Last but not least, you can share this post. You can share the fundraiser. The more eyes we can bring to it, the better chances we have of meeting our goal of $2000. Send this to your friends and family, show them the Etsy listing, and tell them why this is important.
Details about the fundraiser!
Crowdrise page: Blue Elephants for Babies
Dates: November 23- December 7, 2019
Email me at [email protected] if you have any questions!
Thank you all so much for your support. Not only for this fundraiser, but also for the feedback and love you've shown over the last few years! I can't wait to do something amazing with all of your help!
See you soon 🙂