Craft fairs have become my new favorite thing. But when I started doing shows, my biggest question (and the one I saw the most) was about what to crochet for craft fairs? What should you make? What does well? Today, I have a couple of ideas you can use along with some advice on choosing what to make even if you don't crochet. There's a lot of advice out there and mine is a little different than what others suggest, but it works for me and I hope it does for you too. So let's get into it!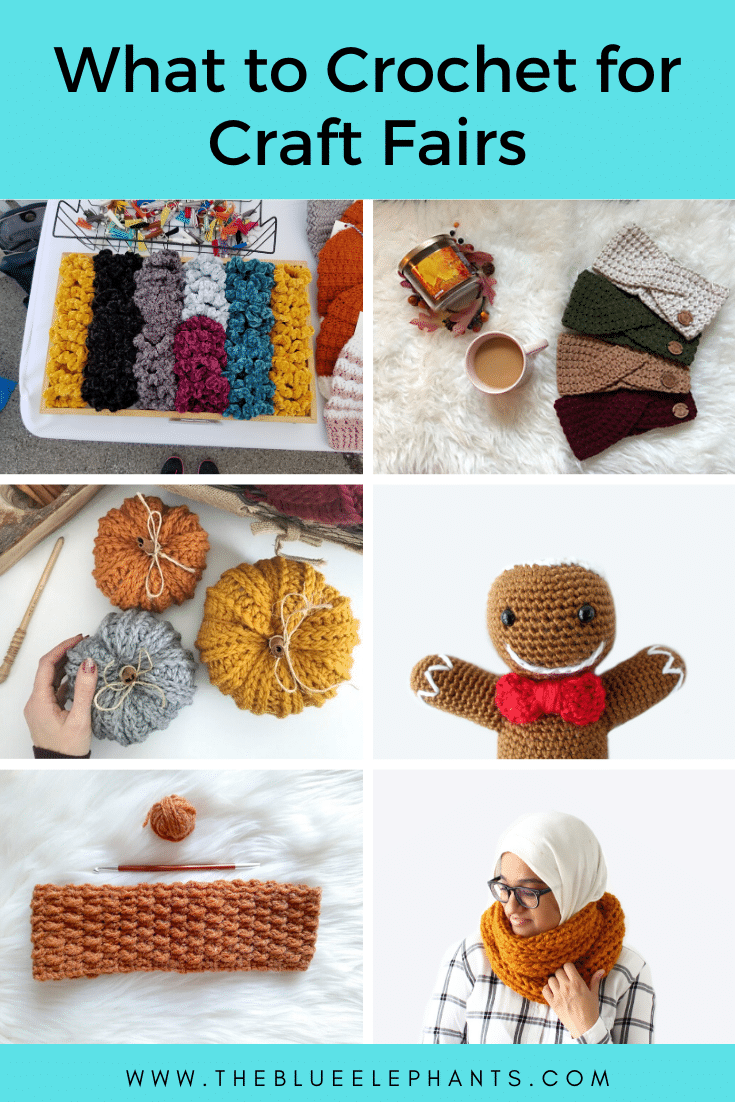 Before I get into a list of items, there are some things worth keeping in mind as you decide what to make.
When is the craft fair?
It's important to think about when your show is scheduled before you decide on what to make. After all, no one really wants to shop for beanies and scarves at a summer craft show. Keep in mind what time of year it is and what people will already be shopping for. It's a lot easier to sell Christmas items in November and December than it is to sell the same items in August.
Make what you like!
You can do okay with making a bunch of general items that you think you will do well, but when you make something you are proud of and enjoy making, it shows! Craft fairs are a lot of work so if you're going to be spending all the time (and money) crocheting inventory, make sure you choose items that you like working on. Those are the items that are going to do better anyways.
Related: How to Prepare for a Craft Fair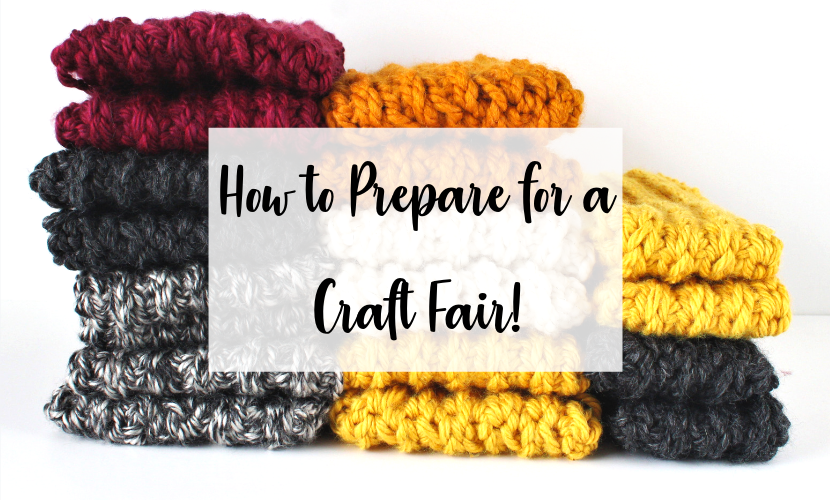 Keep your costs and prices in the decision making
Stay away from anything that uses really expensive materials or takes a long time for you to make, because unless you can sell them at higher prices, it won't be worth it in the end. Shop sales and work on your items in a way that optimizes for time. For example, I don't sell blankets at craft fairs because they take a long time to make and the cost is higher, so I'd have to charge more. I can bring ones I already have for display but it's not likely that anyone will buy that blanket.
Toys and amigurumi are also more time consuming than hats and scarves; but from my experience, I can charge more for them and people will buy them, so it makes the time spent worth it. To cut down on the time, I tend to batch process and streamline how I prepare for a craft fair.
What to Crochet for a Craft Fair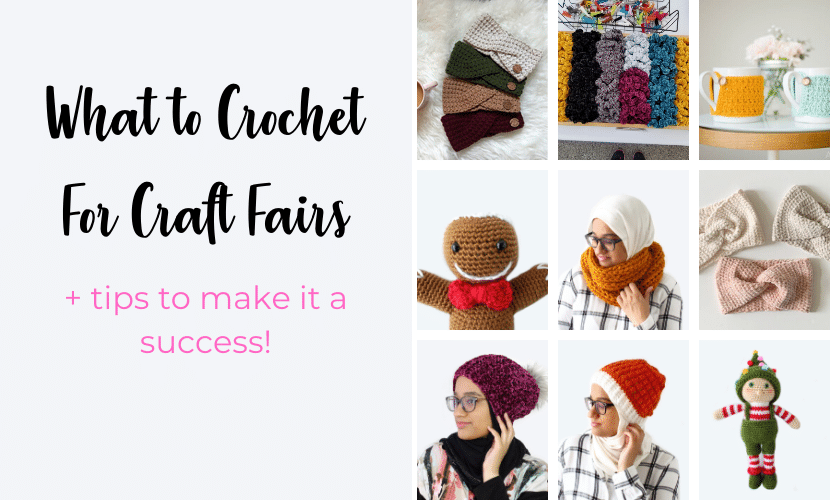 With all that in mind, let's talk about inventory. What should you crochet for a craft fair? What consistently does well? Here's a great list of all the things you can make for a craft fair, and some patterns to get you started!
Hats/Beanies
Hats are a classic and they do especially well in Fall and Winter, but I've sold some in the summer too! Here are some patterns that are great for craft fair season!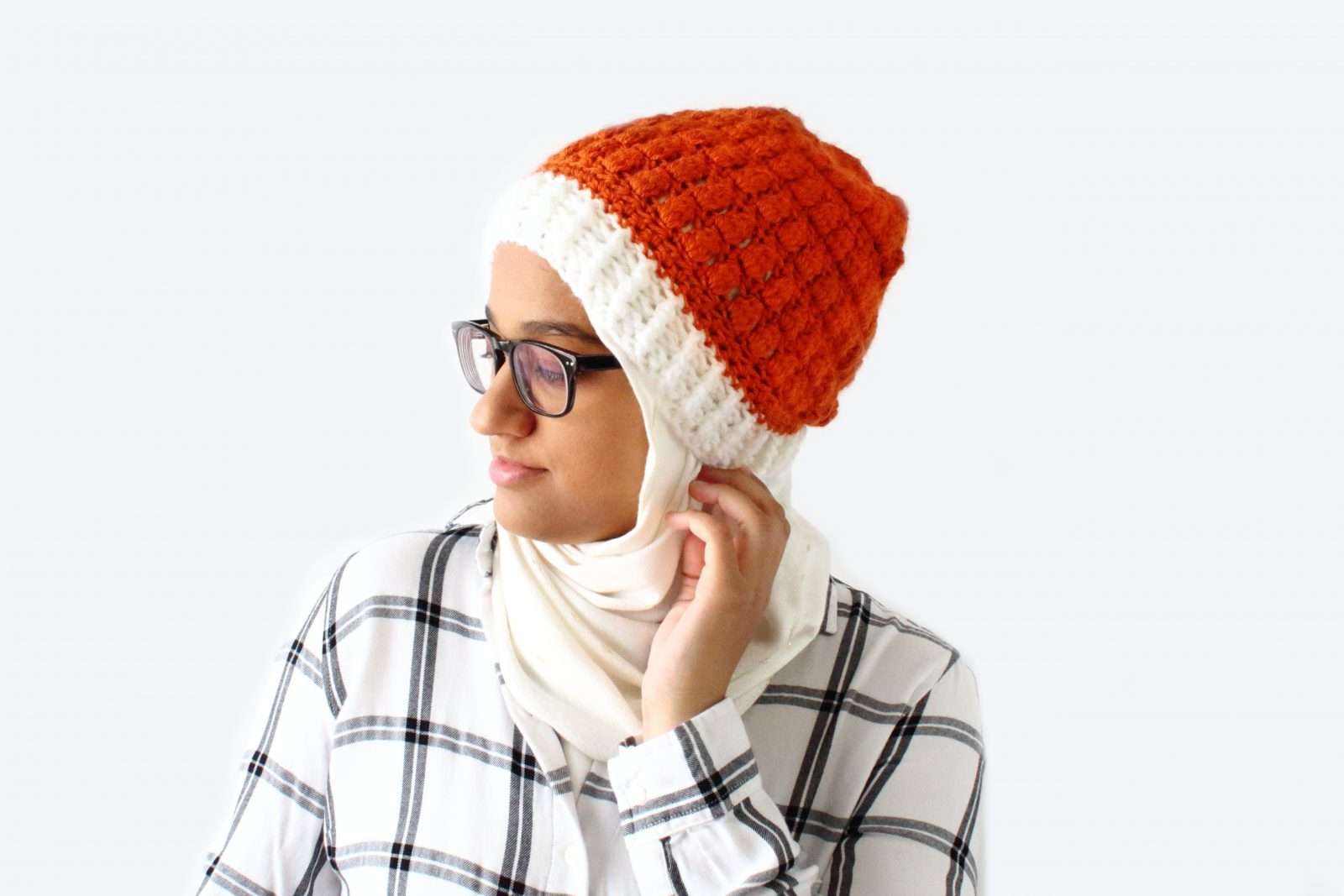 Earwarmers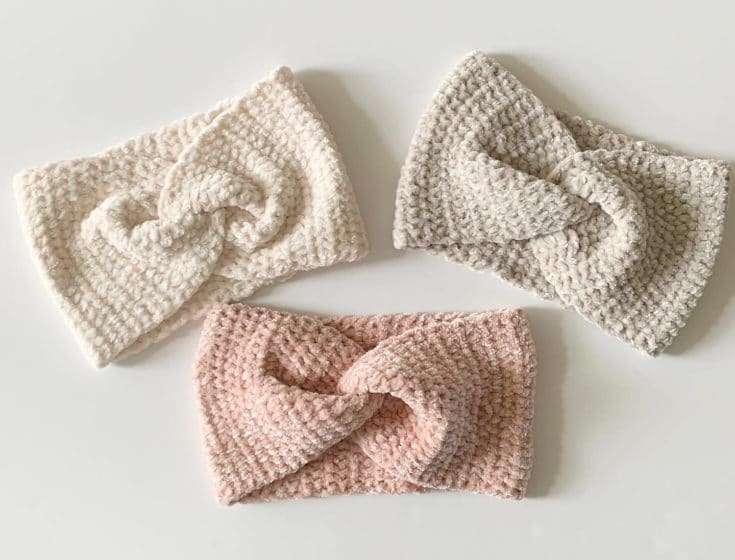 Scarves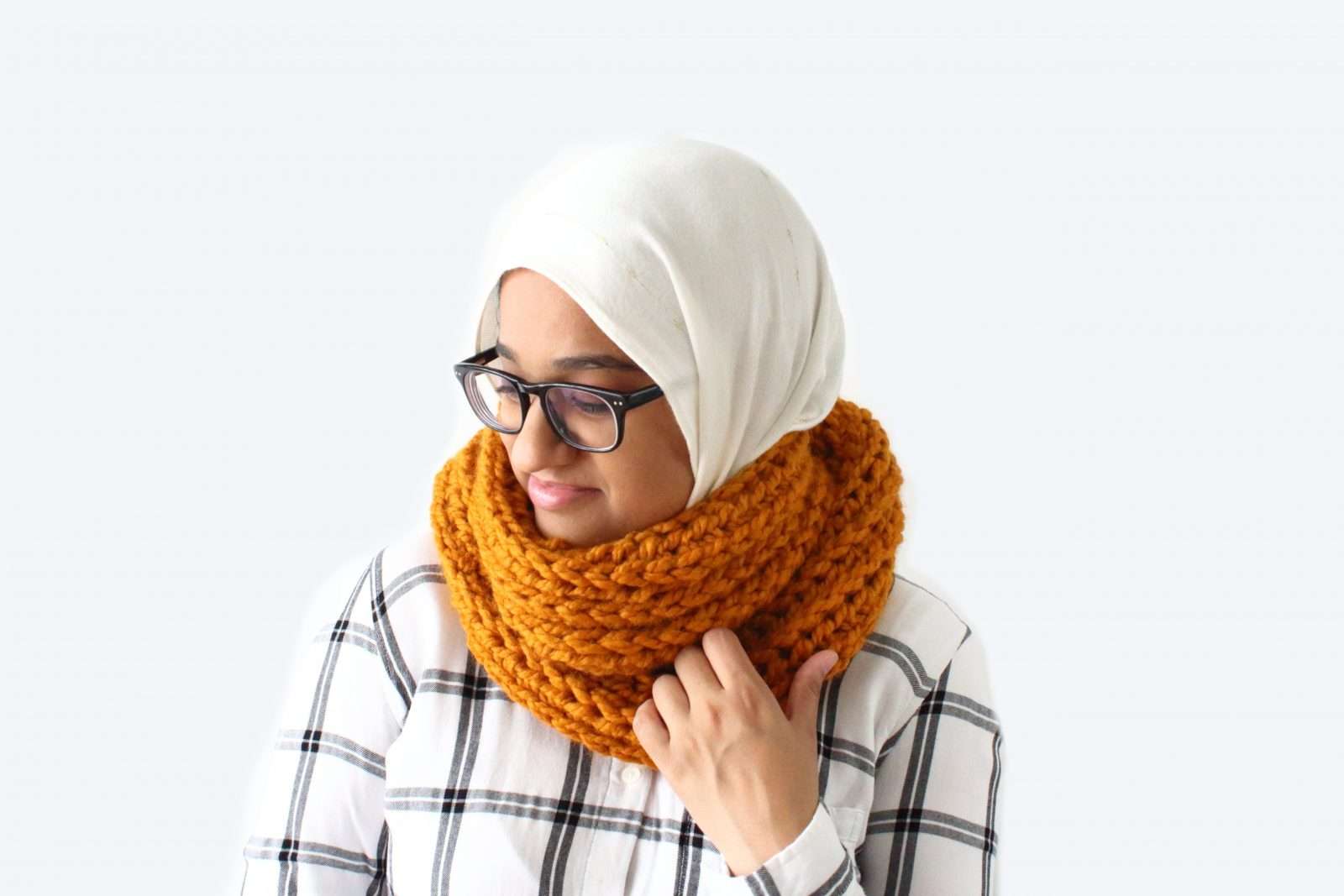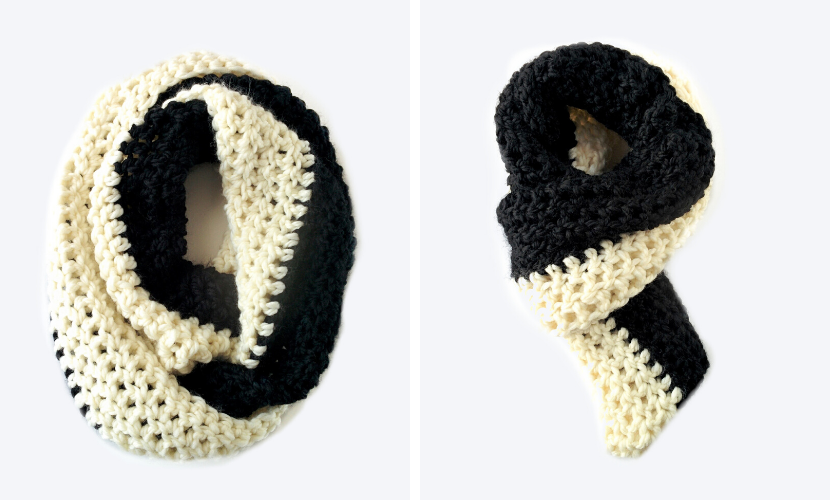 Amigurumi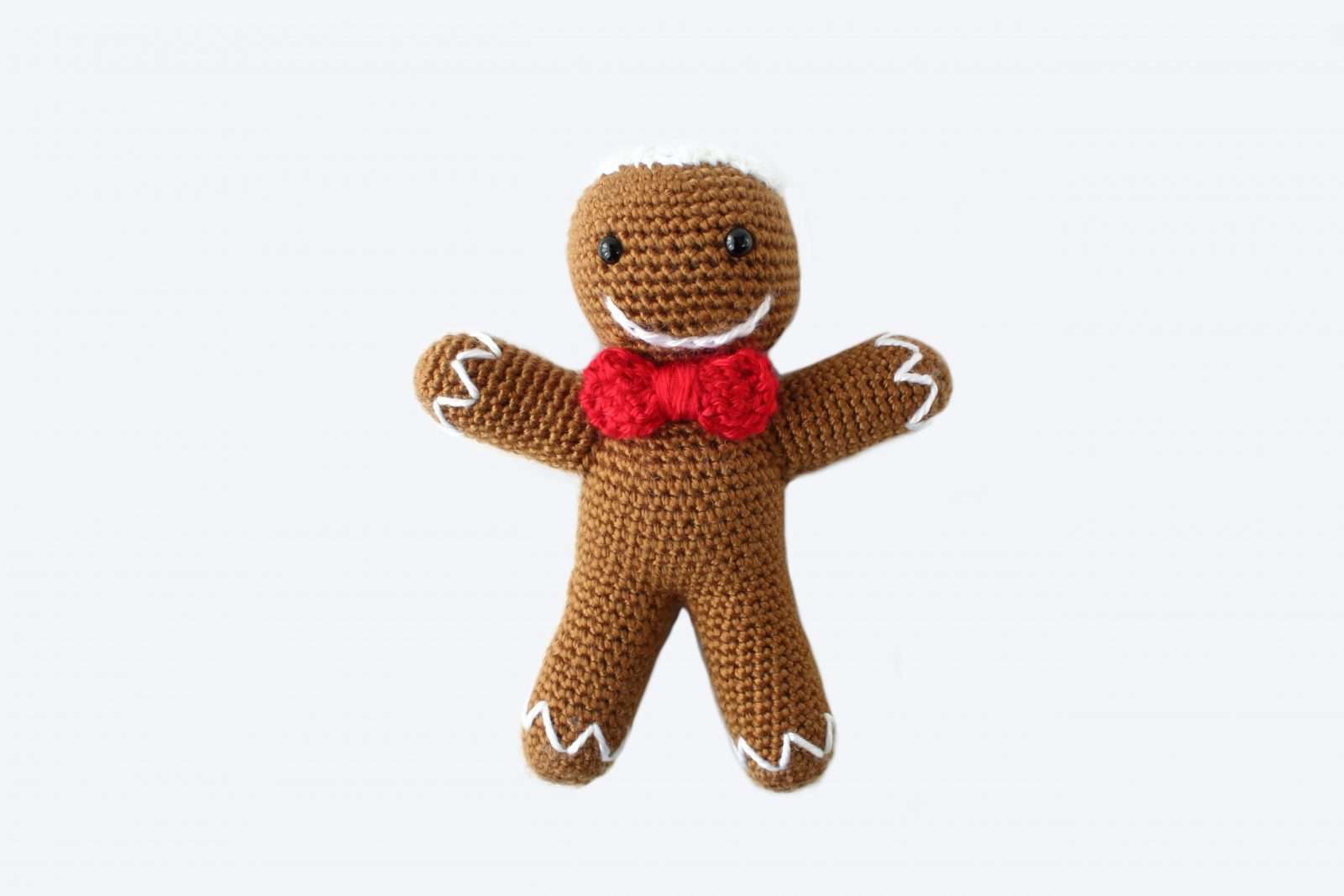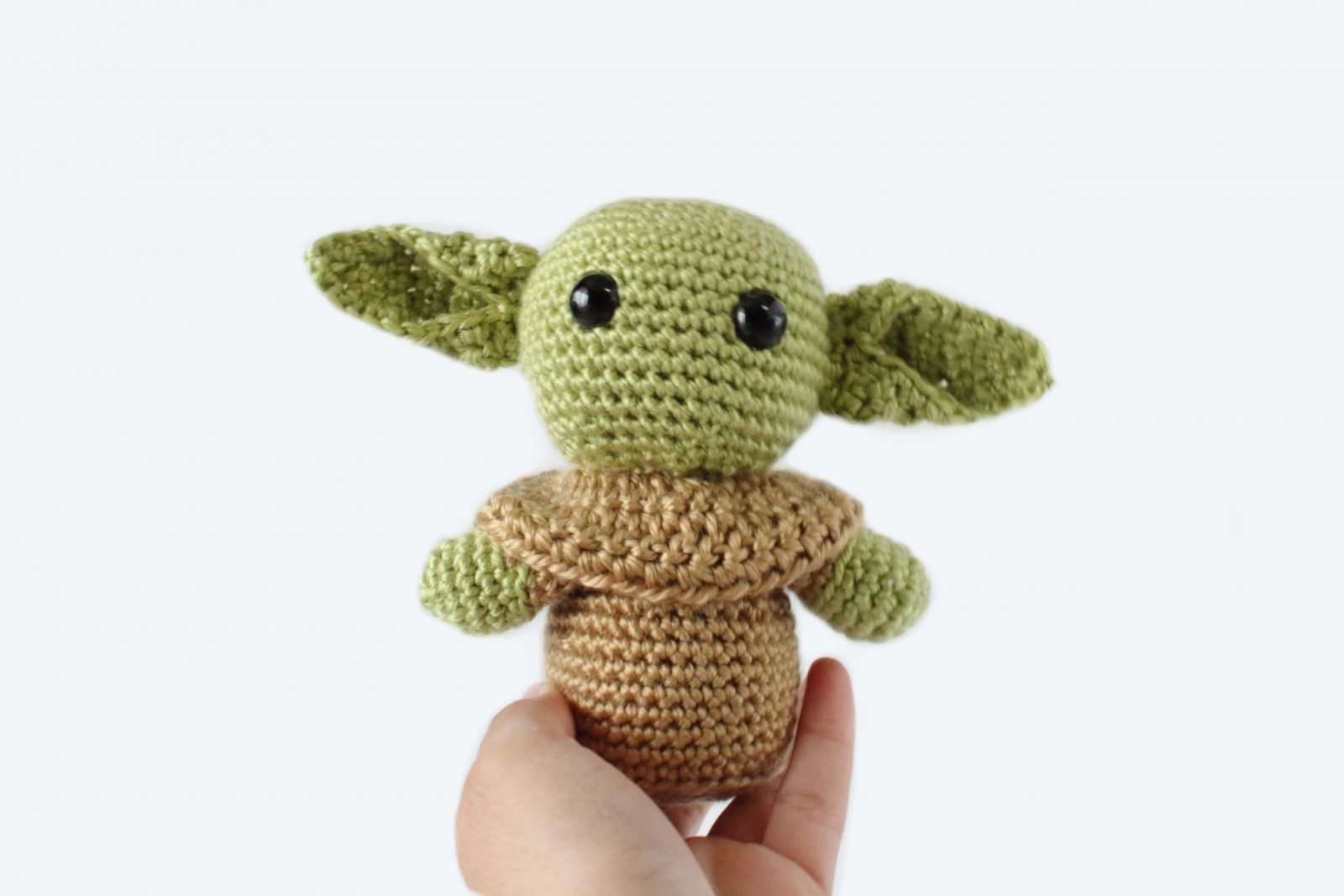 Baby Items
Loveys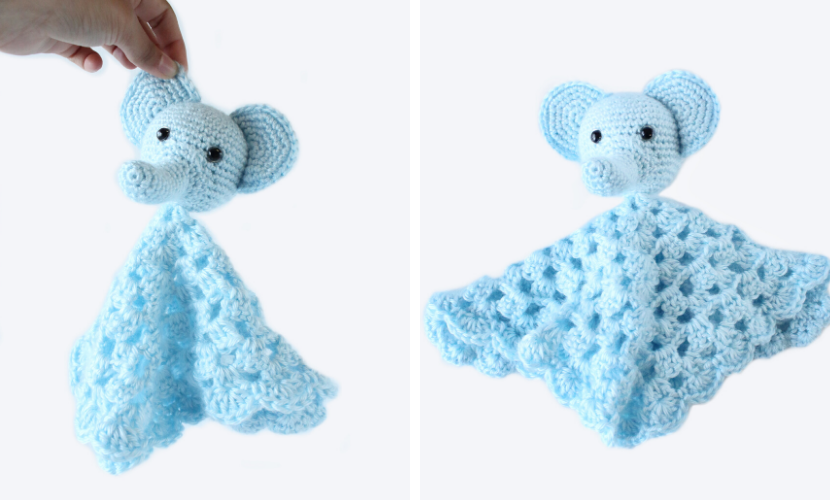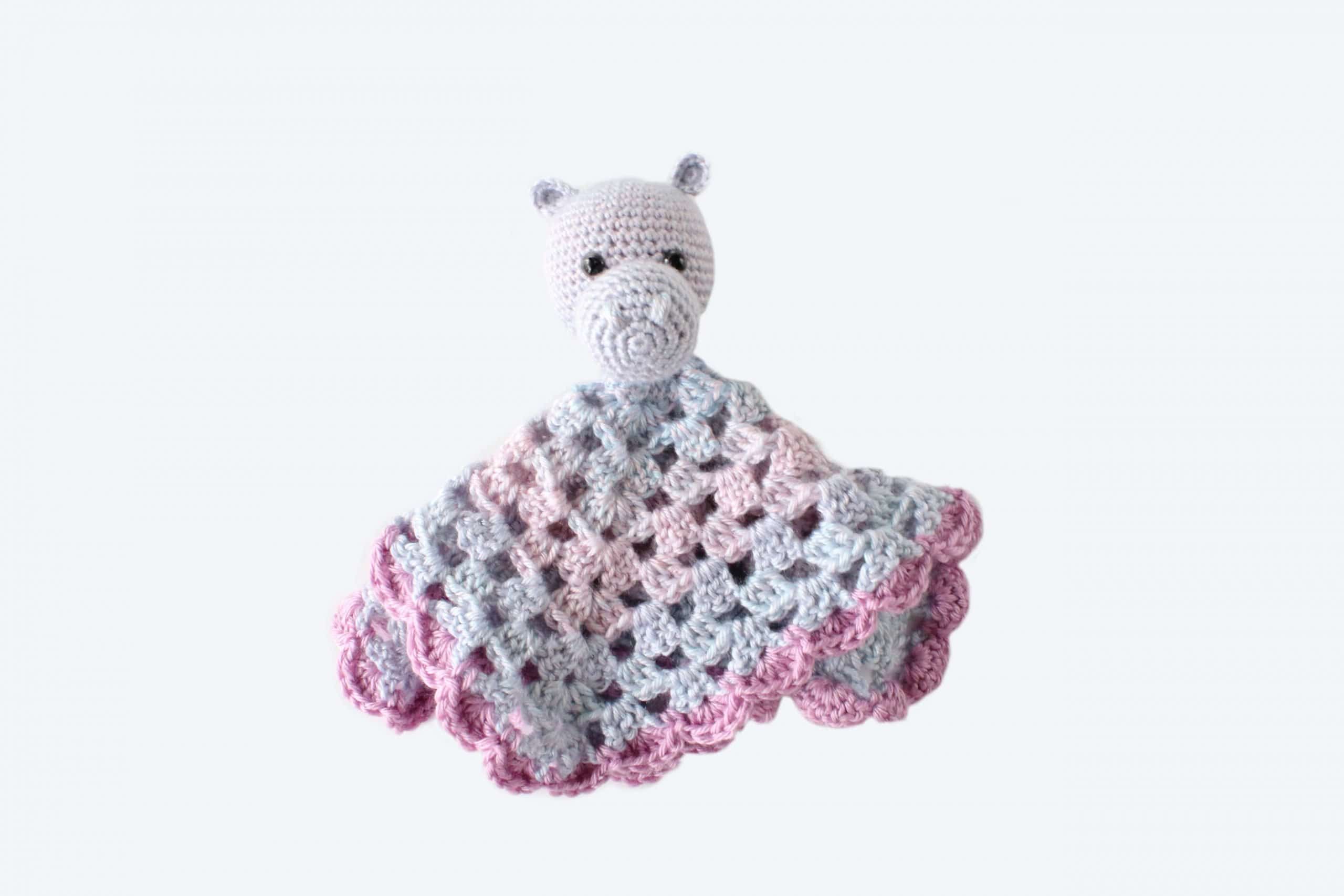 Baby Booties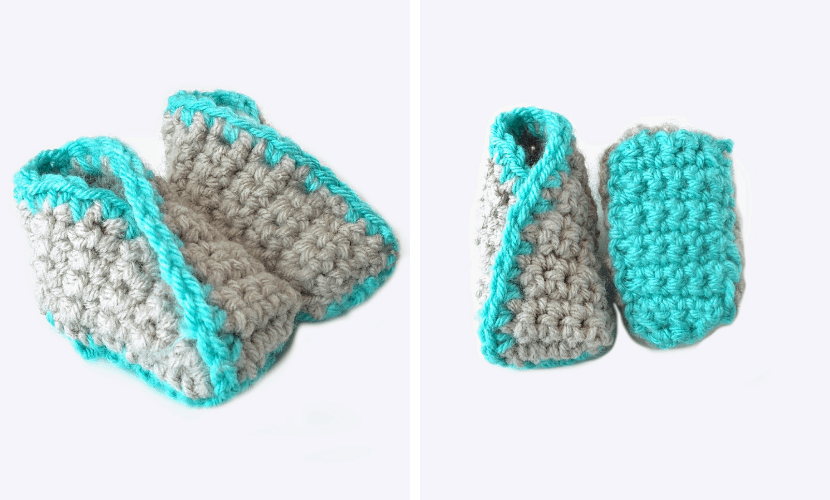 Bandana Bibs
Baby Hats
Accessories
Scrunchies
Boot Cuffs
Market bags
Related: How to Create a Craft Fair Display that Drives Traffic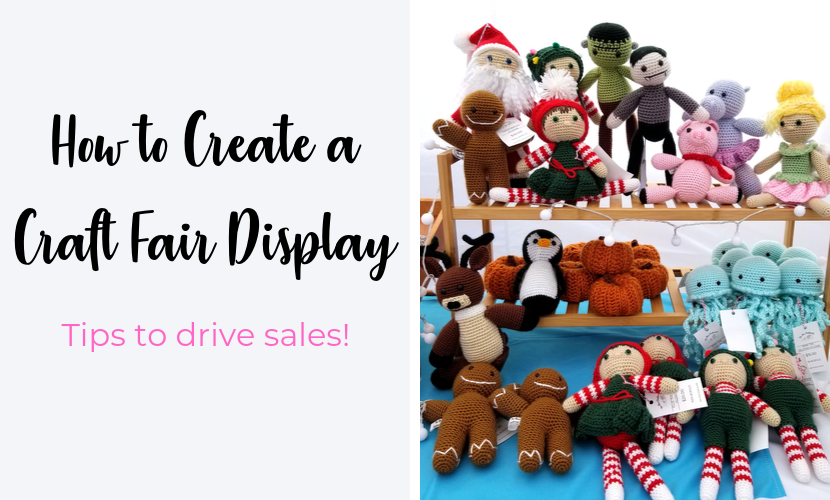 Cozies
Home Decor
Washcloths
Towel Toppers
Pillows
Want even more patterns and ideas?
Deciding what to make for craft fairs is a lot like deciding what to make as gifts for loved ones, and a lot of craft fair shoppers are doing exactly that. They want something easy to use, stylish and handmade – they're looking for items that show they put love and thought into the gift. For the makers, there's the added incentive of making money at a craft fair, but we want our items to do the same thing. That's why this year, I'm so thrilled to be part of the Handmade for the Holidays crochet pattern bundle!
For this week only, you can get 43 crochet patterns at over 85% off retail value and every single pattern included is a great project for handmade gifts and craft fair season! These patterns include everything from hats, scarves, plushies, home decor and so much more to make.
We also included a whole collection of handmade gift ideas. These patterns are some of the trendiest hats, gloves, and scarves you will see. The amigurumi and kids projects are so adorable and you will have friends and family secretly hoping that they get one in their homemade stocking too!
You can get ALL 43 Handmade for the Holidays Crochet Patterns worth over $170.00 for over 85% off. But, we are only offering this pricing for this week only! Consider it our Christmas in July present to you!
As an additional bonus and gift to you, many of my designer friends have included discount codes for their pattern shops in the bundle!
So, you not only get 43 perfect patterns that normally retail for over $170, you also get discounts to grab more wonderful patterns from your favorite designers, or maybe someone new that you are just seeing as part of the bundle.
Whether you're signing up for your first craft fair or just looking for some new pattern ideas, I hope this post was helpful to you! Craft fairs are my favorite way to make money crocheting and it's a blast to see the other makers too. I've already started making some fun things for this season using the patterns I shared above, and some from the bundle – that little kitty plush will do so well!
Thanks so much for reading. Let me know in the comments below what you're planning to make and be sure to subscribe if you haven't already. Just fill in your name and email in the box down below to sign up for the newsletter with new patterns and deals every week and you're good to go!
See you soon 🙂