Let's talk about how to buy yarn online. When I started, I didn't know what to look for or what to expect from yarn I hadn't felt or seen in person. Once I did start to buy my yarn online, so many options and possibilities opened up for me and there was so much more variety to choose from. So, if you're new to buying yarn online, or just looking for more places to buy from, this post is for you!
How to Buy Yarn Online
Know what you're looking for
When you shop for yarn in a brick and mortar shop, there are some things you keep in mind as you look. Whether it's for a specific project or just because you like the yarn, we yarn addicts tend to have criteria. Some of the things I look for at yarn stores are the color, the feel, and the material of the yarn. I also check the weight of the yarn if it's a specific project, and of course, the price. When you buy yarn online, you can't feel it, but you can still take the other factors into consideration. You just have to know where to look.
Although it's fun to just browse, be sure to have some kind of plan in mind to help you narrow down all the options.
What are you planning to make?
What weight yarn should you look for?
These are the two questions I ask myself to help me get started. Then I can narrow all the results by the yarn weight, and ignore everything else that won't be helpful. After I've picked out what I need, I can broaden my search again and just look at what's in stock.
Say you needed worsted weight yarn for a beanie. If you went to the online yarn store below, you could be looking through hundreds of different yarn options. But if you narrow it down to something more specific using the options on the side, you'll have something much more manageable.
You can sort by yarn content, weight, and type to find exactly what you need.
Brush up on basics
Did you know there's a ton of helpful information on yarn labels? Things like yarn weight, material, gauge, the amount of yarn in one ball, and whether it's easy to care for… that's all on the label! It's also under the descriptions or product details when you buy yarn online. So, if you want something that's easily machine washable and dryable, you can find that information on the page before you buy it.
If you need to brush up on how to read yarn labels and care symbols, check out this post!
This block of information will be in different places for different sites, but it will be there. And look at all that information! I can easily see that this is 100% Peruvian wool, what needles or hooks are recommended for it, how much yarn I'm getting, and in what form it comes in (hank, skein, ball, etc), and how to care for the yarn. The description section gives you even more information like what to do with this particular yarn!

This is one of my favorite lines and there's also a superwash version that's easy to machine wash and dry, perfect for gifting. I've compiled a list of all my favorite yarns for every kind of project.
Here's the listing for one of my favorite Knit Picks yarns.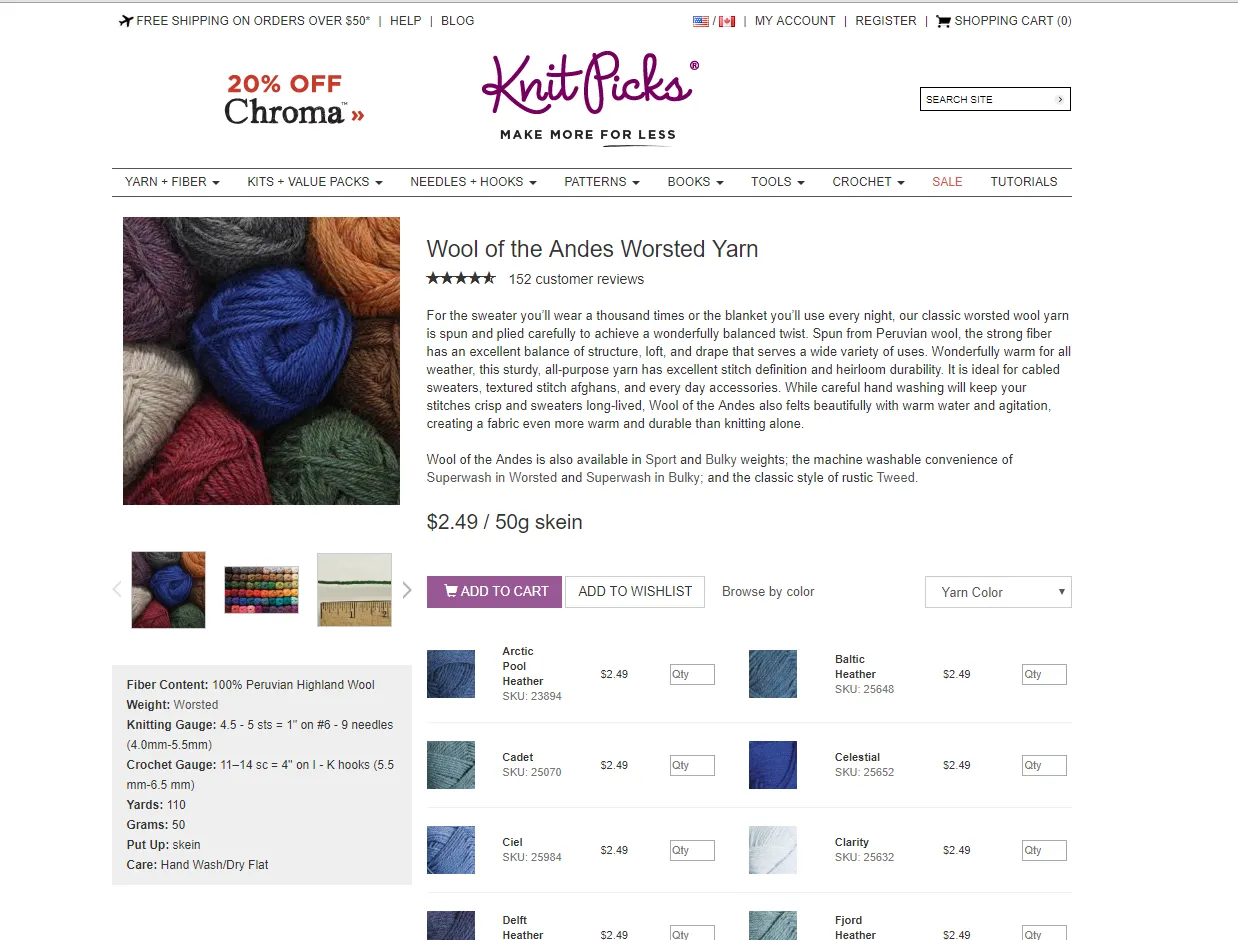 Read the Reviews
Although you can't feel the yarn before you buy it, you can get advice from those you have already purchased and used the yarn. When you choose a yarn, scroll down to the reviews and see what others have to say about it. You'll find people talking about how the yarn holds up, whether it washes well or if the color is different in person.
Some reviews will even have images of finished projects using that yarn. If the website you're buying from doesn't have reviews of that yarn yet, Google it! Other people will have talked about it somewhere!
Sales & Coupons!!
One of the best things to do when you buy yarn online is to keep your eyes open for sales and discounts! I always include a section in my newsletter for the newest yarn steals and deals I find, and there are some recurring sales for some of my favorite stores.
KnitPicks has a different line of yarn on sale for 20% off every month. You can get 20% off the yarn of the month and then next month, they'll announce a new line to go on sale. Usually, it's the perfect weight/material for that part of the season and there will be books and patterns showcasing that yarn on sale too. You'll see it at the top of the page next to the logo.
Yarnspirations does a similar sale showcasing different yarns for a percentage off. Right now, it's the Caron Simply Soft yarn which is what I LOVE using for my plushies. I like to stock up on some of my most used colors when it's on sale.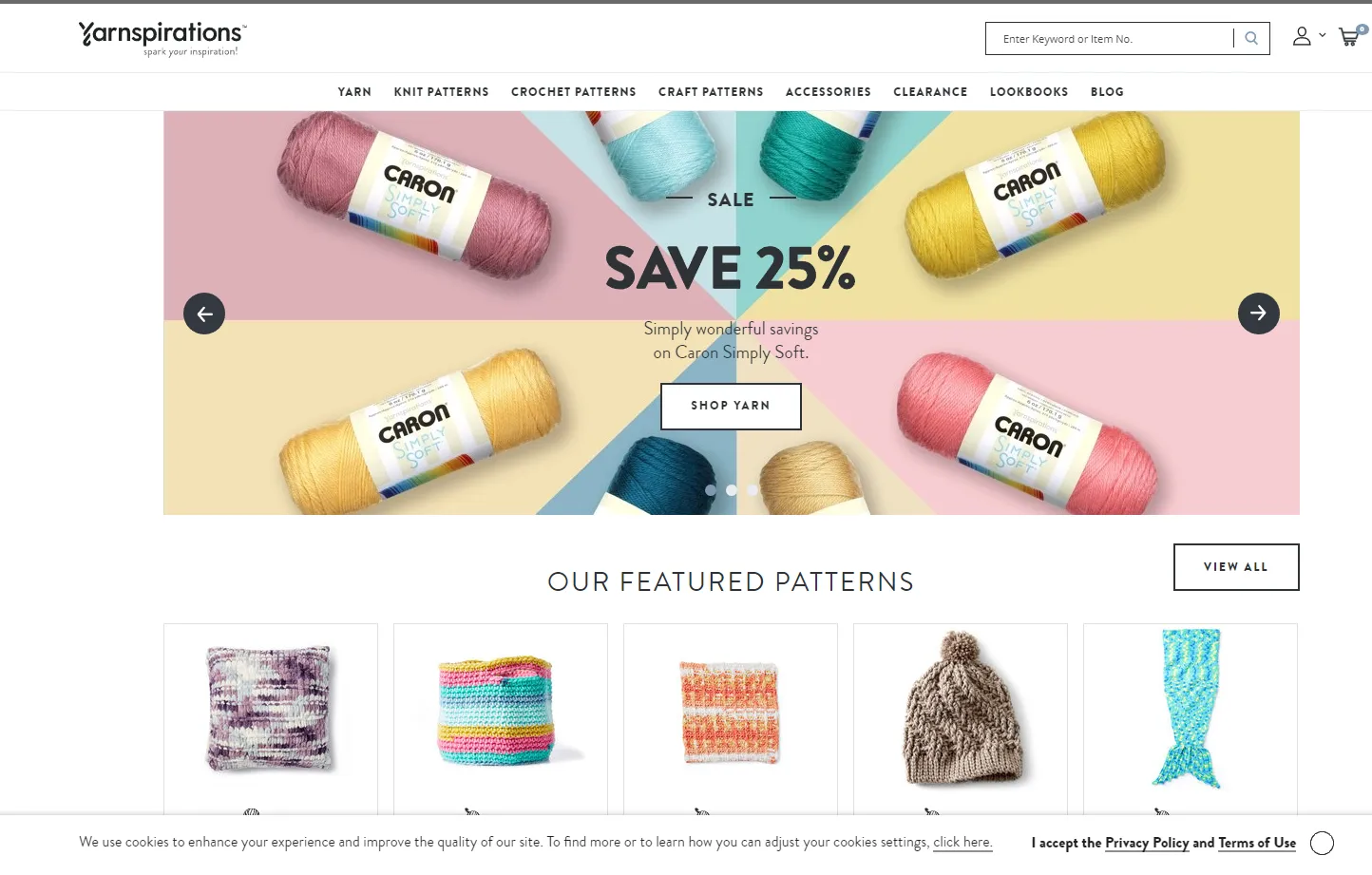 Sign up for discounts
Another way to get coupons is to sign up for their newsletters. Most companies will over you 10-15% off your first purchase when you sign up.
And always check the clearance section!
Yarn doesn't go bad so if there's something you want in the clearance, get it. In brick-and-mortar stores, the selection doesn't really change too much. They get new lines when something is released or if it's popular enough to make it to your local, tiny Hobby Lobby, but the same brands are there year-round.
Online, the warmer yarn (wool, merino, alpaca, mohair, etc) goes into clearance during the spring and summer. And the lighter weights go into clearance during the fall and winter. There are also limited edition yarns and special bundles that end up in clearance that are really worth checking out. Get them, and save them until you're ready to use them. You can also keep track of your favorites and what you bought it for with this hand Yarn Stash Tracker.
Try a kit
I'm all for kits, and when you aren't sure about a yarn or about what to do with it a yarn you're considering, see if there's a project kit for it. I love these because you can find a project you like and get the pattern and all of the yarn you need to make it, at a discounted price. The cost of the yarn works out a bit cheaper, you'll know exactly what to do with it, and you can also contact their support if you need help. It's win-win-win.
I wanted to try the Sprightly line from Bluprint (now discontinued), but I had so much yarn already and I didn't want it to sit around, so I purchased a kit. Now, it has a specific purpose and I got to try out the yarn.
Here is a picture of the kit I bought and tried out. I gave a full review of the pattern, the yarn, and my experience making the cardigan. If you're new to making clothing and sweaters, give this a try. It was my first sweater that actually turned out right and I loved it!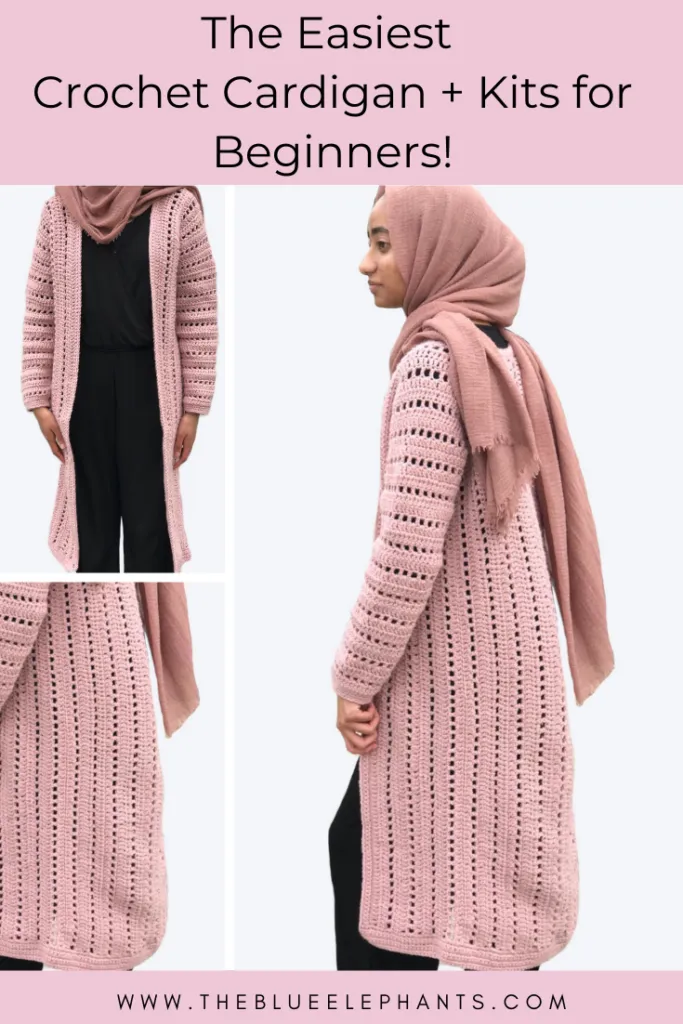 Play it safe
If you're REALLY unsure about whether to buy yarn online, play it safe and get something you're already familiar with. Some of your favorite brands sell online as well as in your local stores. And they have more options. My local Jo-Ann Fabrics has some of the standard Lion Brand yarns, like Scarfie and Hometown USA, but it doesn't have too many options for other lines or even more colors. There are 4 colors of Hometown USA at my Jo-Ann, but online there are so many more!
Get your favorite yarn lines or your favorite brands from a shop like Bluprint (or even shop directly from Lion Brand) and throw in a ball or two of yarn you're curious about. That way, you'll get the main thing you wanted, but you've also ventured out and tried something new. If you like it, great! If not, you spent maybe an extra $5, but you still got other yarn you love.
Returns/Refunds/Exchanges
If worse come to worst, you can always get your money back, return the yarn, or exchange it. Every online shop has some type of return policy or a way to address an unhappy customer, so if you really hate the yarn and the experience, you can fix it. I've shopped around a lot and I've never been upset with a purchase, but it is an option. If you read the reviews and checked that it was what you were looking for, you won't even need to worry about this though.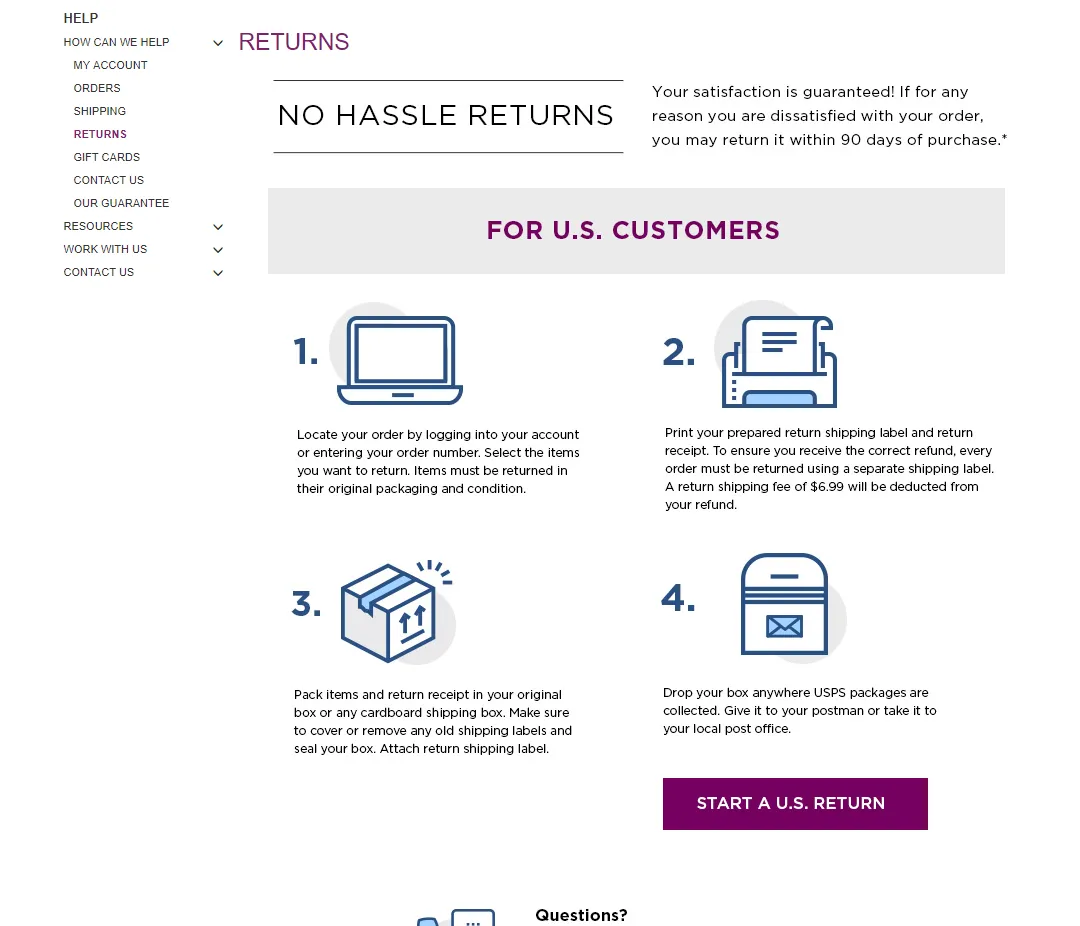 Where to Buy Yarn Online
Alright, now that you know how to find yarn and what to pay attention to, let's buy some yarn! There are a ton of places that I like to shop or even just browse if I'm not in the market for new yarn, but here are my favorites.
I should say, though, that there are some people who don't like buying yarn online because it takes away from independent local yarn shops. But the way I see it is simple: shop both. There's no rule that says you can either shop from local, indie sellers or from big companies. I love my LYS and the experience of shopping there, but I also have my favorite big brand yarns that I rely on. There are different selections and it's perfectly okay to explore both. In fact, there are indie sellers online too, so you can still support them if you buy online.
Anyways, here is where I like to shop: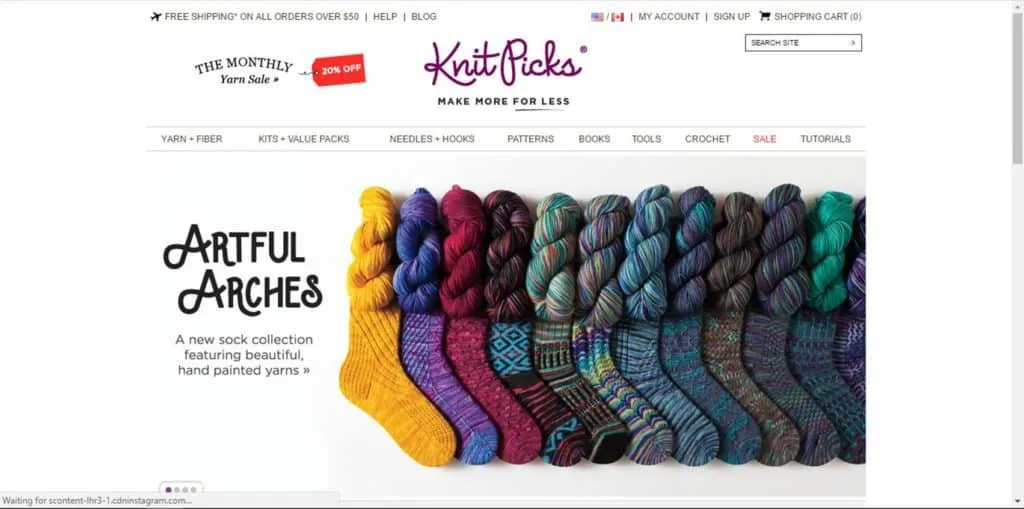 Next up is KnitPicks, which is where I first forayed into buying yarn online. Most of the screenshots from this post are from the Knit Picks website. They have a beautiful selection, ranging from the super-affordable, tried and true to the more high-end luxury yarn. They even have dyeable yarn if that's something you want to try. I made my last blanket, The Mocha Ripple Throw, using Knit Picks yarn. All of my knitting needles are from this website too.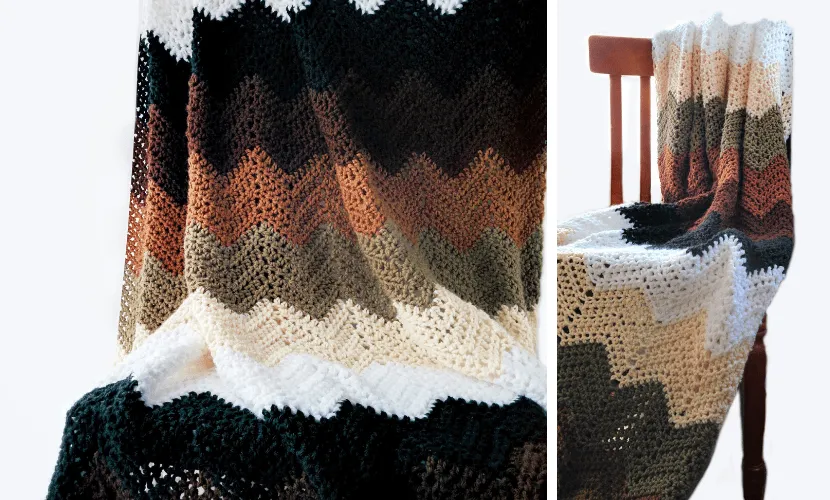 My favorite thing about Knit Picks (besides their tools and supplies, which make up the majority of my kit) is that they have yarn value packs. Basically, they take a few colors or a color family of different lines and send you a pack of yarn at a discounted price. You get to try their new yarn and get a few colors to play with.
Another awesome shop, and the only place to get Paintbox Yarns, is LoveCrafts.com. I haven't tried this yarn yet, but it's something I've heard loads about and I think it's beautiful. My favorite thing about this site is that it has a lot of exotic, and kind of weird, yarns. They're just so different from anything else I've seen, like this Euro Trans Tinseltown. I get kind of sucked into this site; there's just SO much to look at.
Big Name Stores
If you have a favorite company or store, you can also take a look at their online selection. Places like Hobby Lobby, Jo-Ann Fabrics, and Michaels have more in their online shops than what they can carry in stores, so it's a good idea to check those out too. If you have a problem, you can still return items to the store.
Just be sure to check to see whether they can ship to you. Hobby Lobby isn't found everywhere, but some of the Hobby Lobby brands, like Crafter's Secret, are wonderful and perfect for baby blankets. I can find these in stores, but if you don't have one near you, get the yarn online!

You can also buy yarn online directly from the brands; Lion Brand and Yarnspirations (Patons, Caron, Bernat, and Lily Sugar 'n' Cream) have their own websites where you can buy yarn online from their entire stock. Other big names have them as well, so just do a quick Google search to find them!
Recap
That was a ton of information and I hope that it helped you figure out how to buy yarn online and where to shop for it. Let's do a super quick recap of what you need to keep in mind when you buy yarn online:
Know what you're shopping for to save time!
Check the product details to avoid confusion.
Read the reviews.
Shop sales! Seriously, why pay more if you don't have to?
Try a yarn + pattern kit.
Stick to the tried and true if you're worried about buying online and meeting expectations.
Take advantage of refunds and returns if something does go wrong.
More Knitting & Crochet Resources
This post contains a few free resources to help you get your yarn stash in check, but those are only 3 of the 80 pages of resources I have! The rest can be found in the Make it Happen Planners I created to make knitting and crochet easier and more fun. You can get all the details in this post, or check them out below!
If you liked this post, subscribe down below! You'll get access to my weekly newsletter with yarny deals and free patterns, tips, and tutorials delivered right to your inbox.
See you soon!
---
Visit my pattern shops on Ravelry, Craftsy, and Etsy to buy the printable PDFs of all my patterns. They're ad-free, comment-free and your support helps me run The Blue Elephants so I can continue publishing free patterns here.
My material lists sometimes include affiliate links (denoted with a *) for which I earn a small commission at no extra cost to you. I only link to products I personally use, love, and recommend. You can read more about this in my Disclosure.
I worked hard on this pattern, so please be respectful and do not sell or redistribute this pattern as your own. If you sell finished items made using this pattern, credit The Blue Elephants as the designer and link back to the blog post or the Etsy pattern link. For any other questions, read my Terms of Use or contact me.
---