Warning
: exif_imagetype(https://www.theblueelephants.com/wp-content/uploads/2015/11/Rameez-baby-blanket-knitting-pattern.png): Failed to open stream: HTTP request failed! HTTP/1.1 404 Not Found in
/home/customer/www/theblueelephants.com/public_html/wp-includes/functions.php
on line
3310
Warning
: file_get_contents(https://www.theblueelephants.com/wp-content/uploads/2015/11/Rameez-baby-blanket-knitting-pattern.png): Failed to open stream: HTTP request failed! HTTP/1.1 404 Not Found in
/home/customer/www/theblueelephants.com/public_html/wp-includes/functions.php
on line
3332
Warning
: Trying to access array offset on value of type bool in
/home/customer/www/theblueelephants.com/public_html/wp-content/themes/mediavine-trellis/inc/classes/class-images.php
on line
1514
Do you have a favorite yarn? When you decide on a new project, do you immediately know which yarn you're going to use? Is there something that you always pick up a few extra skeins of because you know you'll use it? When you've been knitting or crocheting for a while, it's so easy to say yes to these questions. We all have our favorites and today I wanted to share with you some of my favorite yarns and what I like them for. So, let's get started!
Of course, there are so many kinds of yarn and from different brands. These are just some of the yarns that I come back to all the time and find to be the most reliable for me. As you'll see, I work on blankets and toys more so than garments, so these are the yarns that best suit my needs.
My Favorite Yarns
To help you keep track of all your favorite yarns and make sense of the different yarn weights, I've created 2 free resources for you! Just click the images below to grab them.
For Blankets:
I make a lot of custom-order baby blankets. So I need something that I can turn to time and time again, no matter what the design is. I need it to be washable and SUPER low maintenance. It should also be of a yarn content that's soft against a baby's delicate skin and affordable since I'll be buying several skeins at a time.
Number one on my list of favorite yarns is this Yarn Bee Soft Secret line! This is the best and most of the baby blankets I made as gifts or orders are made of this yarn. It's super soft, it comes in just about every color, and it has a little bit of a sheen that catches the light beautifully. It makes the finished item look a little more special and high end. This is the yarn I used to make my Rameez Baby Blanket and the Bright Stars Blanket.
What I love, and what my customers love, about it the most though, is that it washes so well. Here's what my first customer had to say about it:
"My blankets washed at least four times week! Throw it in the quick wash, no delicate cycle needed! […] Our blanket has not lost shape or shrunken in anyway! I can easily throw it in the dryer and still comes out looking like new! Again, that's a testament to her craftsmanship and how beautifully the blanket is made."
She's so sweet to say such nice things about my work, but I'm telling you, the materials you use matter. This yarn is what sold her on the second, third, and fourth blanket she ordered! It's a Hobby Lobby brand, so if there's no store near you, you can get it online and they'll ship it. I get mine in bulk for blankets.
Alternatively, the Caron Simply Soft line is a great substitute for Yarn Bee. It's slightly thicker so you may need to go up like 0.50mm with your hook, but in every other aspect, it's the same. I tend to use these two lines interchangeably if I'm looking for specific colors.
This thick and fluffy line is one of the best yarns for quick blankets. It's a super bulky yarn that works up quickly and you only need a skein or two to make a baby blanket. It's also 100% polyester so it washes very easily and doesn't require a ton of extra care. You can get this yarn in stores, but they won't have many colors in stock, so I like to buy this yarn directly from Yarnspirations so I can pick and choose what I want. I don't have a good picture of the yarn on its own, but here are some of the blankets I've made with this yarn.
Favorite Yarns For Toys:
For my toys and amigurumi projects, I like to use acrylic yarn. For the same reasons that I like the Yarn Bee Soft Secret line for baby blankets, I also use it almost exclusively for my toys. In the past, I've used others too, which I'll also talk about, but more often than not, I'm using Yarn Bee. Again, there are just so many colors to choose from and that subtle sheen in the yarn really adds a little bit of character to the finished toy. Here are some of the toys I made using Yarn Bee.
For Hats:
Hats are a little bit of a difficult category since you can literally use anything to make a nice hat. That being said, I do have my favorite yarns for making hats. Knit Picks is one of my favorite companies and the Brava line is perfect for a wide range of projects, including hats.
Brava is just so beautiful! The stitch definition on this yarn is very pretty and there are so many colors; many of them are soft colors that are sometimes hard to find. They also have incredibly rich jewel tones that I love. It's machine washable, so it's easy to care for and it has this little bit of shine that makes your designs and stitches stand out a bit more. It's not shimmery though, it just has a little something extra to it. I used this to make my Saleha Beanie and gloves set, and I've used it to make blankets as well.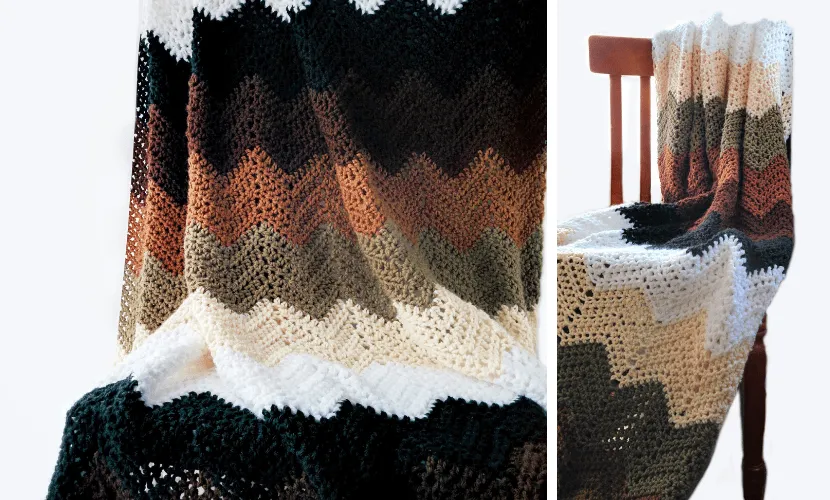 This is a super bulky yarn that's so soft and just gorgeous! I don't really know how to describe what I love about it, but it's shiny and smooth and so warm. It's acrylic which means it's machine washable and easy to care for, but it doesn't feel like acrylic; it feels like some kind of fancy merino and I can't get enough of it. This is the yarn I used to make my Marley Beanie, and it only took about an hour to make!

For Clothing:
I don't often make clothing, but when I do it's usually lighter sweaters or tops for babies. For projects like that, I like to get softer colors that will wash well and will be soft enough to be worn by a baby. There are a lot of yarns that could work for that but my favorite yarns for this are jumbo skeins because they're as convenient as they are good quality.
This is super soft worsted weight yarn and it comes in a GIANT one pound skein that's more than enough for your project. It's closer to a sport weight than worsted, but it's so easy to work with and very easy on the hands. The colors are mostly pale baby colors but there are a few darker/deeper colors available. The best part of using this was that they're easy to match and I can find colors that work together without worrying about differences in texture, weight, or care instructions and one skein is enough for several baby items! Unfortunately, I don't have a picture of the last clothing item I made to show you.
And there you have it!
Those are some of my favorite yarns for different projects, and as you can probably tell, there's no hard and fast rule about what you should use. If you like the yarn and it suits your needs, there's no reason you shouldn't use it! I buy a lot of my yarn based on colors and when I find a project for it, I go for it.
When I get yarn for any project, I do my best to make sure it's a good quality yarn and that I can expect it to work well for what I want. And this is mostly through checking the yarn labels and understanding things like fiber content. If you want to learn more about yarn and how to get the best one for your projects, check out the posts below!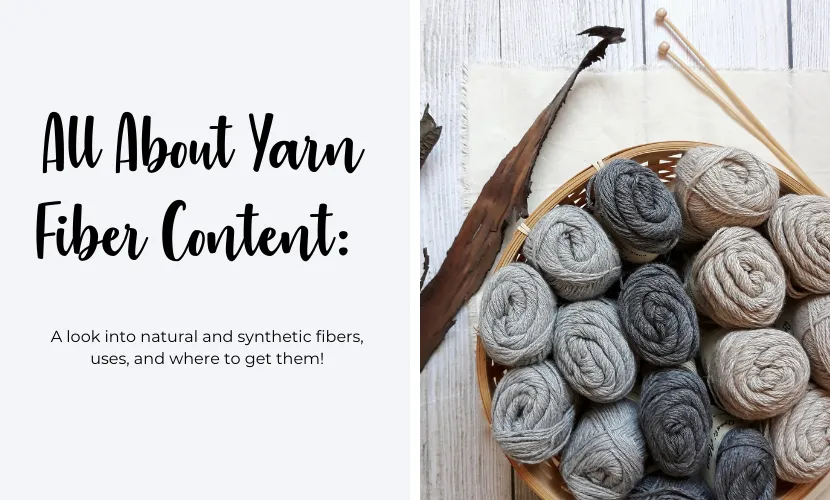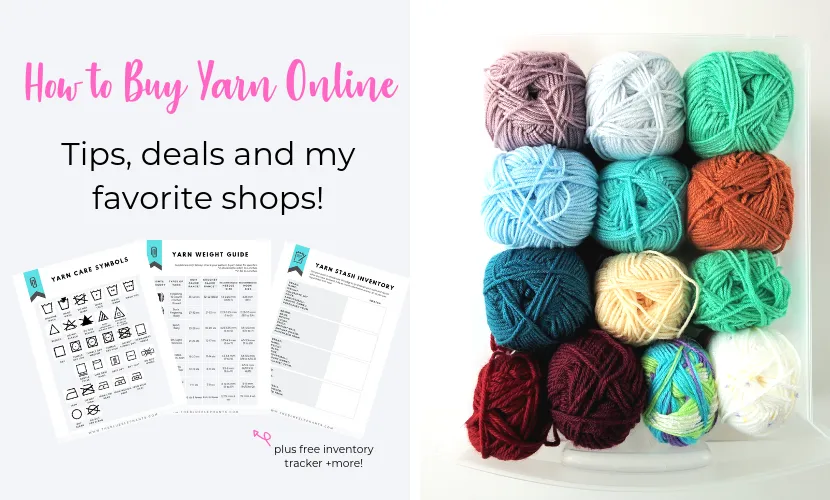 I hope this post was helpful to you and you found some new yarns to try out. Let me know in the comments below what your favorite yarn is and what you like to use it for! I'm always looking for new yarn to play with. If you liked this post, please consider subscribing to the newsletter. You'll get new patterns, tips, and more delivered right to your inbox every week. You'll also get access to the resource library full of freebies and bonuses! Just fill out the box below and you're good to go.
See you soon 🙂
---
Visit my pattern shops on Ravelry, Craftsy, and Etsy to buy the printable PDFs of all my patterns. They're ad-free, comment-free and your support helps me run The Blue Elephants so I can continue publishing free patterns here.
My material lists sometimes include affiliate links (denoted with a *) for which I earn a small commission at no extra cost to you. I only link to products I personally use, love, and recommend. You can read more about this in my Disclosure.
I worked hard on this pattern, so please be respectful and do not sell or redistribute this pattern as your own. If you sell finished items made using this pattern, credit The Blue Elephants as the designer and link back to the blog post or the Etsy pattern link. For any other questions, read my Terms of Use or contact me.
---