I've been living in sweaters for the last week, and it really does feel like sweater weather is settling in. Making sweaters always seemed so difficult to me, but after some recent success, I think I'm ready to make one for myself. So now that I'm feeling way more confident about sweaters, I hit Pinterest and found some amazing FREE crochet sweater patterns that I can't wait to try. I've rounded them all up in this post to make it easier for you guys to find the right crochet sweater pattern for whatever your style and skill level. Let's get into it!
I really struggled with making sweaters at first. It was always so difficult for me to get the shaping right and make sure it actually fits. So I tried a paid kit from Craftsy that looked super simple and helped me make a sweater with almost no shaping involved. It was the Sporty One Piece Cardigan kit and I did a whole review on it if you're interested in trying it out. The kit comes with all the yarn you need, the pattern and you also contact Craftsy's support if you need more help.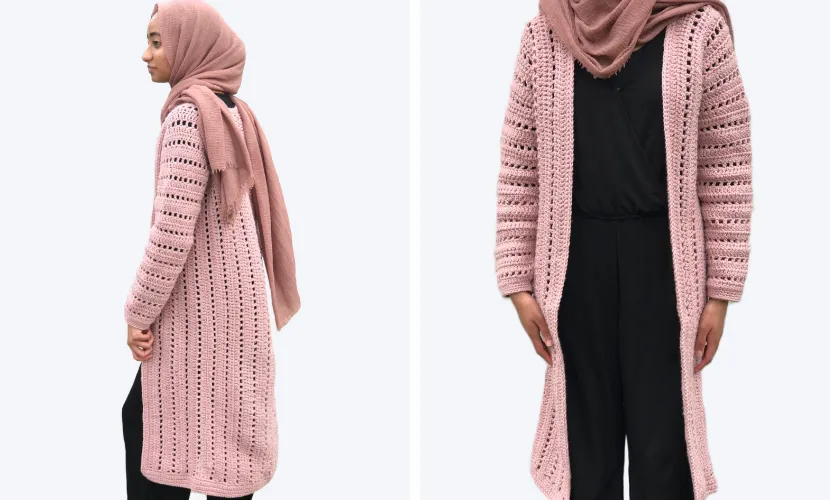 Free Crochet Sweater Patterns
6. Astoria Sweater by Fiber and Fern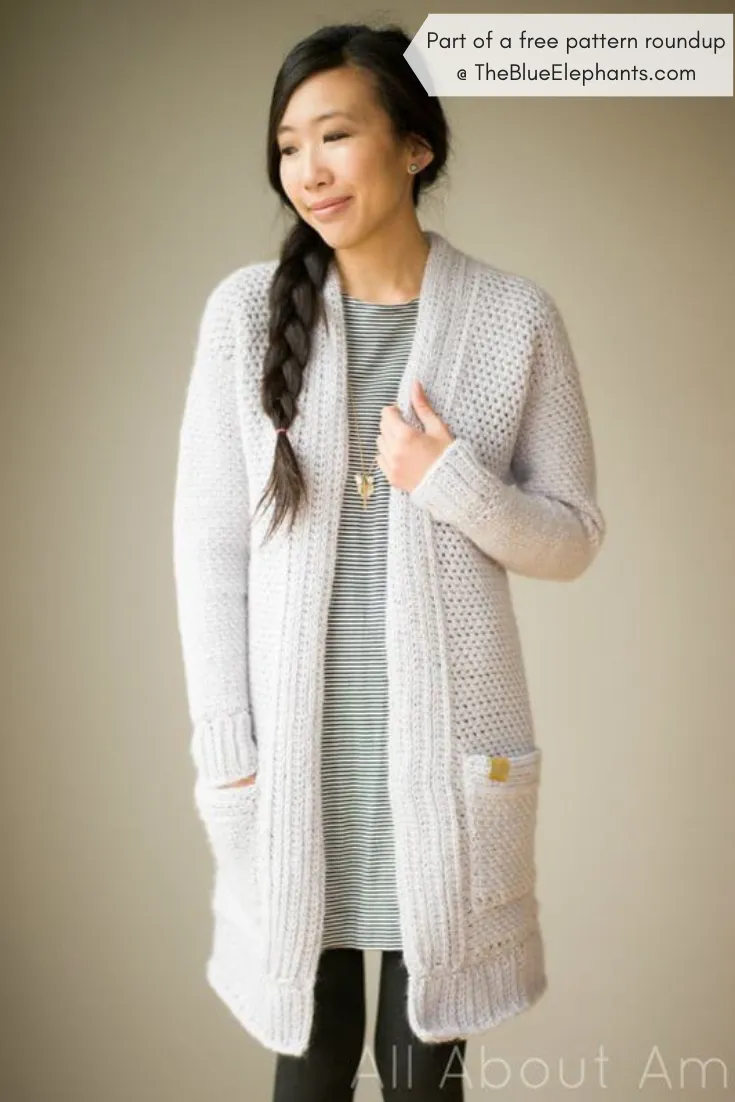 Free Crochet Sweater Patterns for Kids!
Next up are some of the adorable patterns I found for kids! In general, I think it's a lot easier to find and make sweaters for children and there are so many patterns to choose from. I included the ones I loved most but be sure to check out the bloggers who published them for more. They usually have a few different ones! Kids' sweaters are also a great place to start if you struggle with making sweaters or shaping because they don't involve much!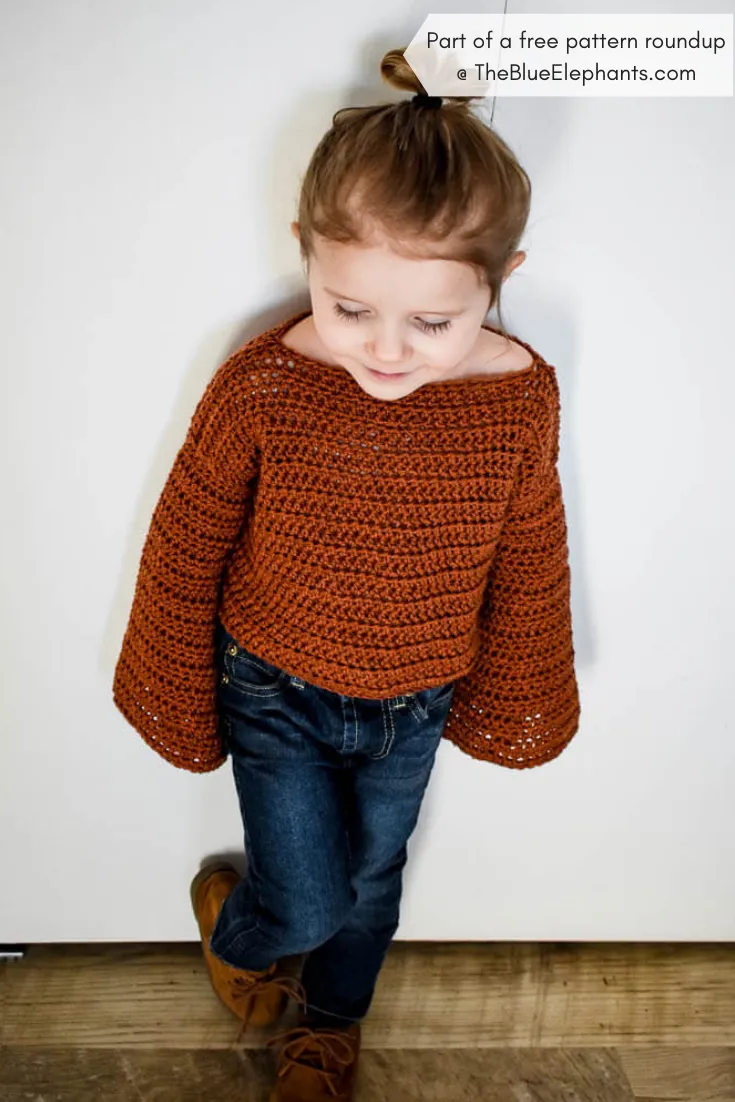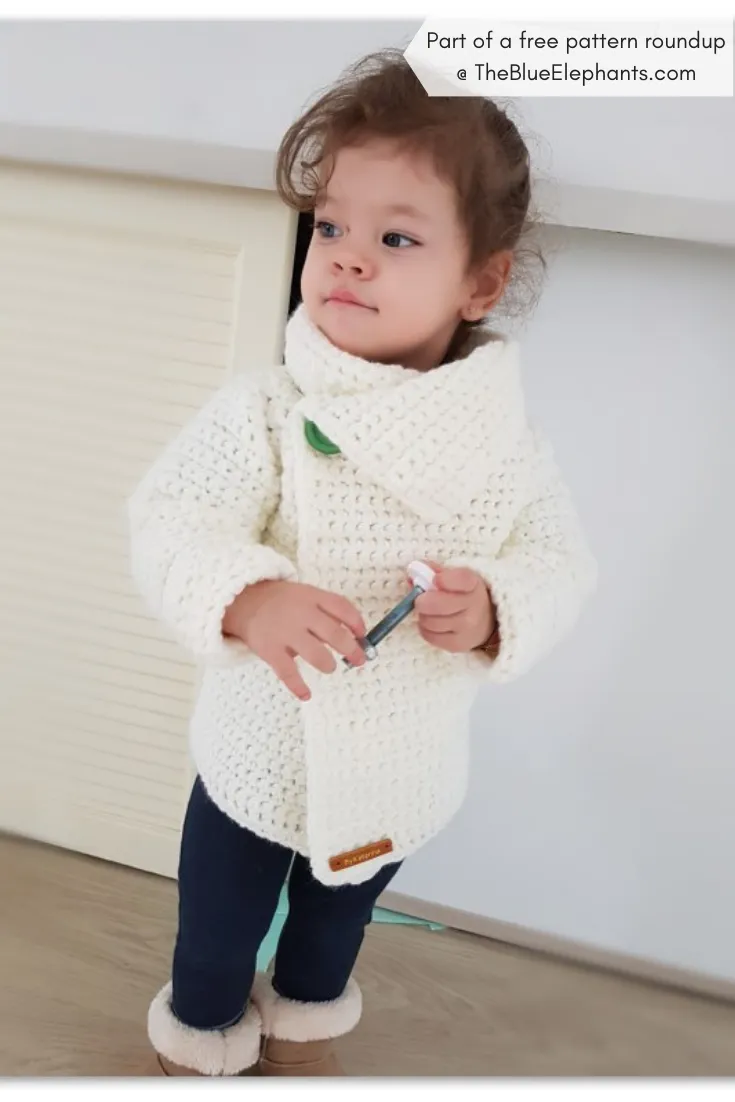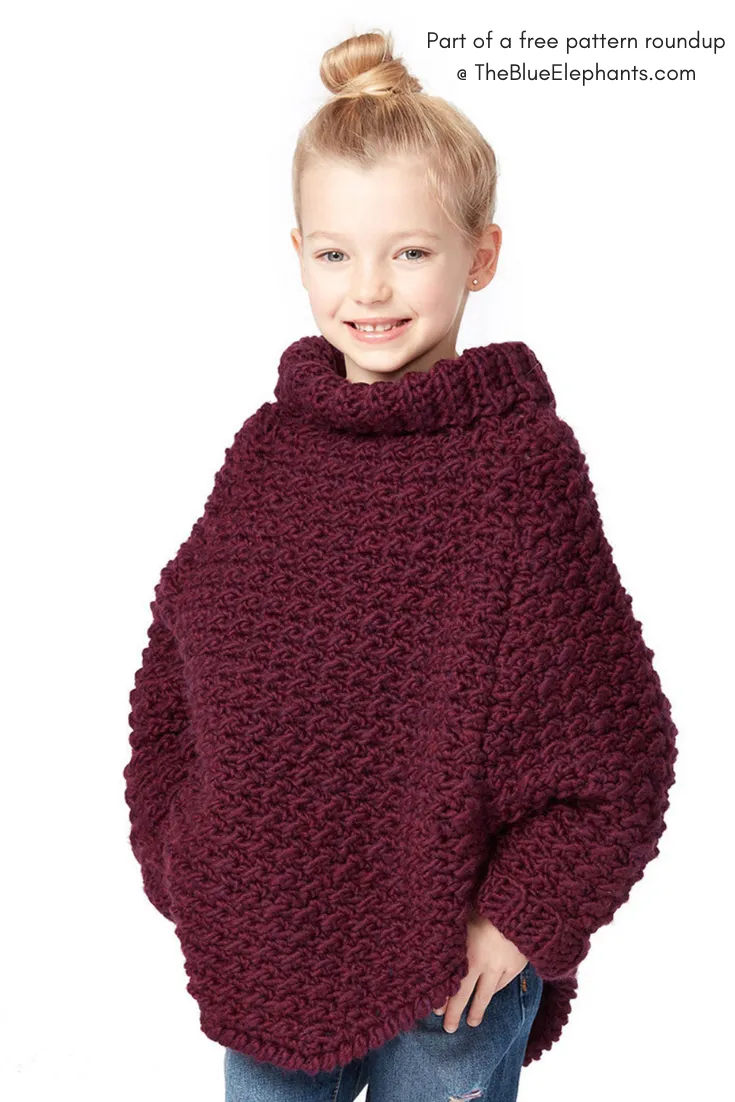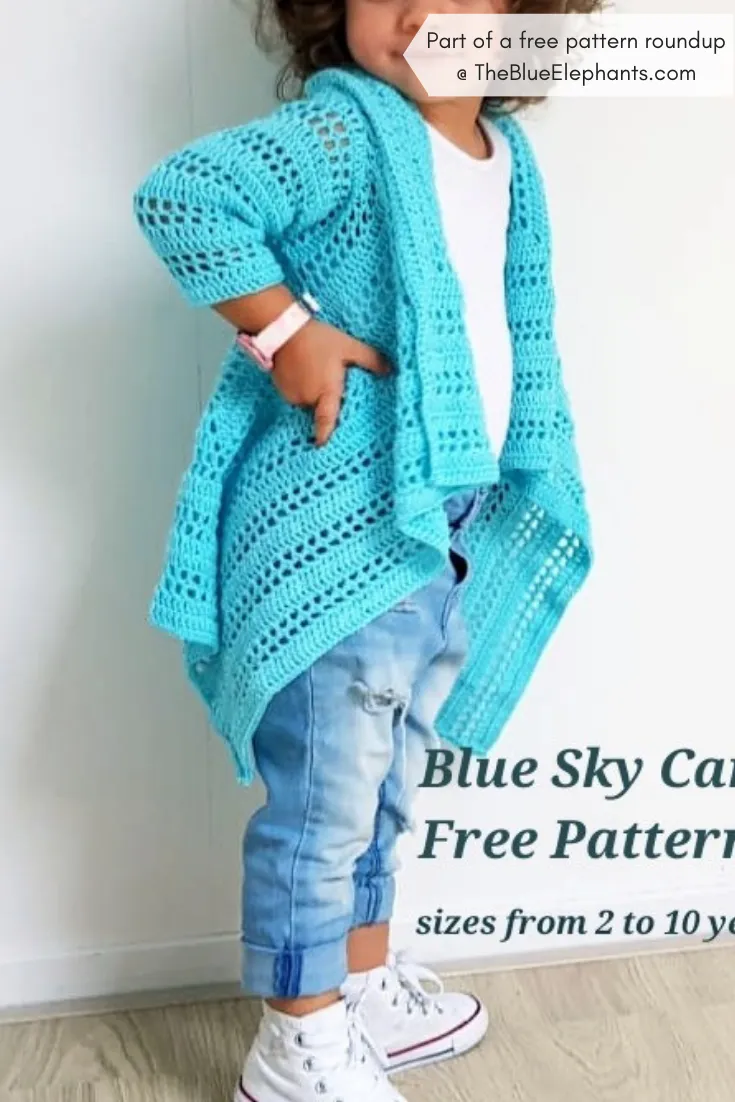 That's all for today, guys! Thanks so much for hanging out with me. Let me know which pattern is your favorite in the comments below and if you want to see a similar roundup for men's and boys' sweaters.
Also be sure to subscribe down below for more free patterns, tips, and other yarny goodness delivered right to your inbox every week, along with access to freebies in the resource library. Just fill out the box below and you're set.
See you soon 🙂
---
Visit my pattern shops on Ravelry, Craftsy, and Etsy to buy the printable PDFs of all my patterns. They're ad-free, comment-free and your support helps me run The Blue Elephants so I can continue publishing free patterns here.
My material lists sometimes include affiliate links (denoted with a *) for which I earn a small commission at no extra cost to you. I only link to products I personally use, love, and recommend. You can read more about this in my Disclosure.
I worked hard on this pattern, so please be respectful and do not sell or redistribute this pattern as your own. If you sell finished items made using this pattern, credit The Blue Elephants as the designer and link back to the blog post or the Etsy pattern link. For any other questions, read my Terms of Use or contact me.
---