At the end of every year, I try to take some time to plan out what I want to accomplish for the next year. These last few days of December are a great time to look back at the year and reflect on what worked for you, what didn't, what you want to do more of in the next year, and what you can do without. I do this my personal life, but I also do it for my crochet and knitting goals too! So today, I thought it would be fun to show you how I set knitting and crochet goals for the year, and how I plan to make it happen!
2023 UPDATE: This post was written in 2022, but all the content works for any year!
You can do this planning in a notebook or any planner you like, but today, I'll be using my Make it Happen Guidebook to jot down some of my crochet goals and how I plan on getting them done. This is a planner I specifically designed for makers and it's what works best for me! I have it available in my shop here if you want to grab it for yourself, along with the Make It Happen Resource Pack and Designer Pack which I'll share more about later.
So how do you set knit and crochet goals? First, step back and take a look at how the year went!
This year was a bit of a different one for me. I got engaged last December, was married in March, and moved across the country in the summer. This meant that I didn't have as much time for knitting and crocheting as I usually do, and a lot of the time I did have was spent trying to resettle into a workflow in a new space, with a new role, and without a lot of my supplies/tools. However, there were other things I focused on that worked for me as a crochet business owner and helped me just crochet for myself too.
I used the last page of my Make It Happen Guidebook to reflect on what worked and didn't work for me this year. You can print and use these pages as many times as you like! Take a few minutes to fill out this page on your own too! These download as PDFs you can print or use Adobe Reader (which is free) to write in using the "Fill and Sign option".
I made less stuff.
One of the major changes was that I didn't participate in any craft fairs this year! Not only were they a ton of fun for me and a great revenue boost, but it was also when I came up with a lot of my designs in previous years.
This year, I also took on fewer custom orders. Back home in Chicago, I had built connections and a client base that knew me and came to me for special orders. But since I moved to CA, I've had to turn down some of those customs while I settled in and I don't have the same audience here yet so I haven't taken on any new customs once I got settled.
I traveled more this year! And while that was a personal goal of mine for years, it did mean I had less time at home to design new patterns and crochet.
I made big changes!
Although I spent less time designing things this year, I spent a lot of time working on my blog and getting things in tip-top shape! I had been meaning to update posts and clean up old pages for years, but I always got caught up in creating new designs that the boring stuff took a backseat. But this year, I updated EVERYTHING on The Blue Elephants website, updated and cleaned up patterns in my PDF shop, and took the time to rewrite, reorganize and work on creating informative content.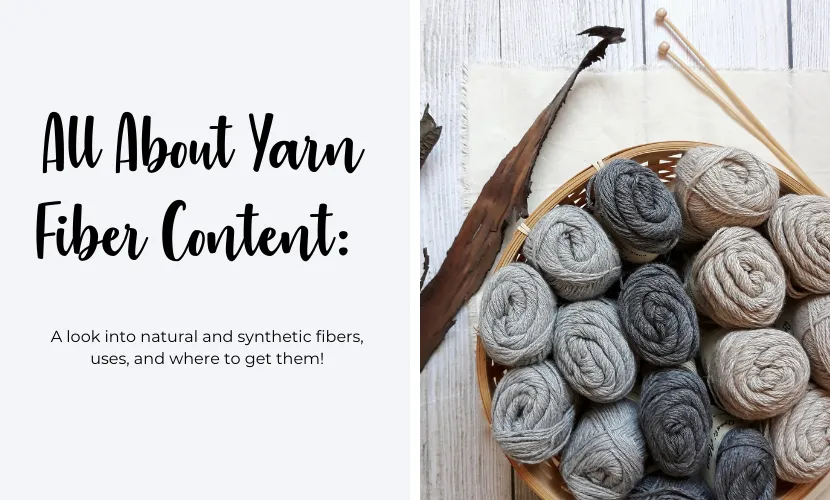 If you crochet for yourself, and not also as a business, think of this as taking the time to sort out your stash of patterns and yarn and clean up the clutter.
As a blogger, this means my website runs faster, works smoothly and you guys have a better experience using my patterns whether it's on the website or as PDFs.
In decluttering my blog, I also found several ideas I had started but never finished or wasn't fully happy with. So I removed those and I hope I can redo them better in the next year.
Let's set some knit and crochet goals!
Now that we have a better idea of what we want for ourselves in the new year, we can think about the goals we want to set. For this, I love using the Yearly Bucket List Page in my Guidebook. It's a great place to just brain dump all the big things I want to do. We'll get more specific later on, but for now, just think about what you want this coming year to look like and write it down!
Because I stepped away from actively working on my business as much this year, I want next year to be a time that I dive back in and push myself to do more. I love all the time I spend creating designs and writing about things I wish someone had shared with me earlier, and that's something I'd like to focus on.
As you can see, I also want to focus on growth. I want to make sure that all the time I'm spending creating and promoting new designs, is actually worth my time. And the best way to track that growth is to look at the numbers. So that second section of my bucket list is all about the numbers.
Time to get specific
Alright, here's where it gets serious. These next few pages of the Guidebook are all about zeroing in on the big picture goals you listed above and figuring out how you'll actually accomplish them. Rather than just saying "I want to write more designs", we're going to be S.M.A.R.T. with our planning.
What are SMART goals, you ask?
Unlike bucket list items, these are things you want to work towards throughout the year. By creating goals that are specific, measurable, achievable, relevant to you (or your why), and timed you're more likely to get them done! Take a look at the example below.
You basically take your big picture goals and break them into more manageable, bite-sized chunks. You're also making sure that this is something that lines up with your overall goal for yourself – i.e. is it relevant? For me, plushies are fun to make and design, but if they didn't help me build my brand and do well as products, they wouldn't be worth it.
Plan out the year
Keeping track of everything as each month goes by is an easy way to miss something. Or realize too late that you needed to start working on something last month. The Year at a Glance Page is my solution for that. I like using this page to keep track of things that are happening later in the year so that when the time comes to make my monthly schedules, I remember to include the things I booked back in Quater 1.
Use this page to mark important dates, events, personal things like birthdays and appointments – pretty much anything you'll need to keep in mind when scheduling your day-to-day tasks later on.
Make it Happen!
The next two pages in the Make it Happen Guidebook are just like traditional planner pages. There's a calendar view to sort out your month, a page for top priorities and anything you need to buy (because I can't be the only one that started a project without having all the yarn I needed), and a place for you to write down the most important tasks. There are also weekly planner pages to break tasks down by day if you need to!
And you're ready to have an awesome year!
It takes some time to prepare for the new year, to really think about what you want to accomplish and how you're going to do it. But once you sort out what it is you want, the rest is just about showing up and getting things done!
I hope you guys liked this planner system I used to share my process. It's a setup that I needed for myself when regular planners didn't factor in everything I needed as a crafter. So I made my own planner and resources that I call the Make it Happen Packs!
There's also the Resource Pack and the Designer Pack, two additional ebooks that are filled with cheat sheets, sizing guides, trackers, and so much more to help you make crocheting and knitting as fun and simple as possible. Not only can these help you manage your time, but you'll also become a better crocheter by getting the sizing right, pricing fairly if you sell your work, and generally spending less time worrying about the little things. Instead, you can spend more time crocheting, and that's always a win!
You can grab all of the planners below or check out this page to see the details and get a better look inside each planner.
Check out some of these other posts to help you prep for the new year!
Thanks so much for reading! I hope this helped you narrow in on your goals for the year and get planning. Let me know in the comments below what you want to get done – whether that's a passion project or a big business goal or anything else!
If you liked this post and want more like it, be sure to subscribe to the weekly newsletter. Just enter your name and email into the box below and you'll be all set to get tutorials, patterns, and tips delivered right to your inbox every week!
See you soon 🙂
---
Visit my pattern shops on Ravelry, Craftsy, and Etsy to buy the printable PDFs of all my patterns. They're ad-free, comment-free and your support helps me run The Blue Elephants so I can continue publishing free patterns here.
My material lists sometimes include affiliate links (denoted with a *) for which I earn a small commission at no extra cost to you. I only link to products I personally use, love, and recommend. You can read more about this in my Disclosure.
I worked hard on this pattern, so please be respectful and do not sell or redistribute this pattern as your own. If you sell finished items made using this pattern, credit The Blue Elephants as the designer and link back to the blog post or the Etsy pattern link. For any other questions, read my Terms of Use or contact me.
---