Picture this: you're working on a beanie with the most gorgeous pattern. You've followed all the steps, it's the right size, and you used your warmest yarn to make this extra special beanie that you're actually going to keep for yourself. Then you go to try it on –and your chain is so tight you can't get the beanie on. If that's happened to you, you'll love this stretchy crochet ribbing tutorial!
I used to start my beanies with a normal chain and crochet the ribbed section using whatever method the pattern stated, but I always had a hard time with the ribbing. But over the last few years, I've been using a method for the perfect stretchy crochet ribbing that I've ever seen. And today, I'm going to show you how I do it!
Beanies have become some of my favorite things to makes. All the things I used to struggle with are easier now (after time and patience and just learning), and I've even designed a few of my beanie patterns. Two things never change though: my sizing method and my stretchy crochet ribbing.
If you have trouble sizing beanies too, then make sure you grab a copy of my Ultimate Guide to Sizing Hats cheat sheet. It's totally free and it has an extensive list of measurements for every size beanie you'd want to make.
Freebie: Ultimate Guide to Sizing Hats
As for the ribbing, you only need to know how to double crochet and work foundations stitches. The foundation stitches are super easy though, and I walk you through them in the video tutorial below. So, let's get started!
FDC – Foundation DC
DC – double crochet
FPDC – Front post DC
BPDC – Back post DC
Stretchy Crochet Ribbing Tutorial
Grab your yarn and hook. It doesn't really matter but for this, I'm using some Red Heart yarn and a 4.00mm hook. Make a slip knot and chain 3. Then insert your hook into the first chain, YO, and pull up a loop.
YO and pull through just the first loop. Then YO again and work a DC with the three loops on your hook. This is your first Foundation DC (FDC). The first loop you pulled through is sort of standing in for a typical link on a foundation chain and the DC is worked directly on top of it. When you work a row of these, the chain has more room to stretch so you get a stretchier first row than just using a chain.
Now, *YO and insert your hook into the "chain" you made, YO, pull through the first loop, YO and DC.* Continue working these FDC until it's long enough. I made 20 FDC here.
See that stretch already!
Chain 2.
Insert your hook behind the DC on the last row and YO. DC as normal. This is a FPDC.
Insert your hook in front of the next DC and pull up a loop. Finish the DC as normal. This is a BPDC.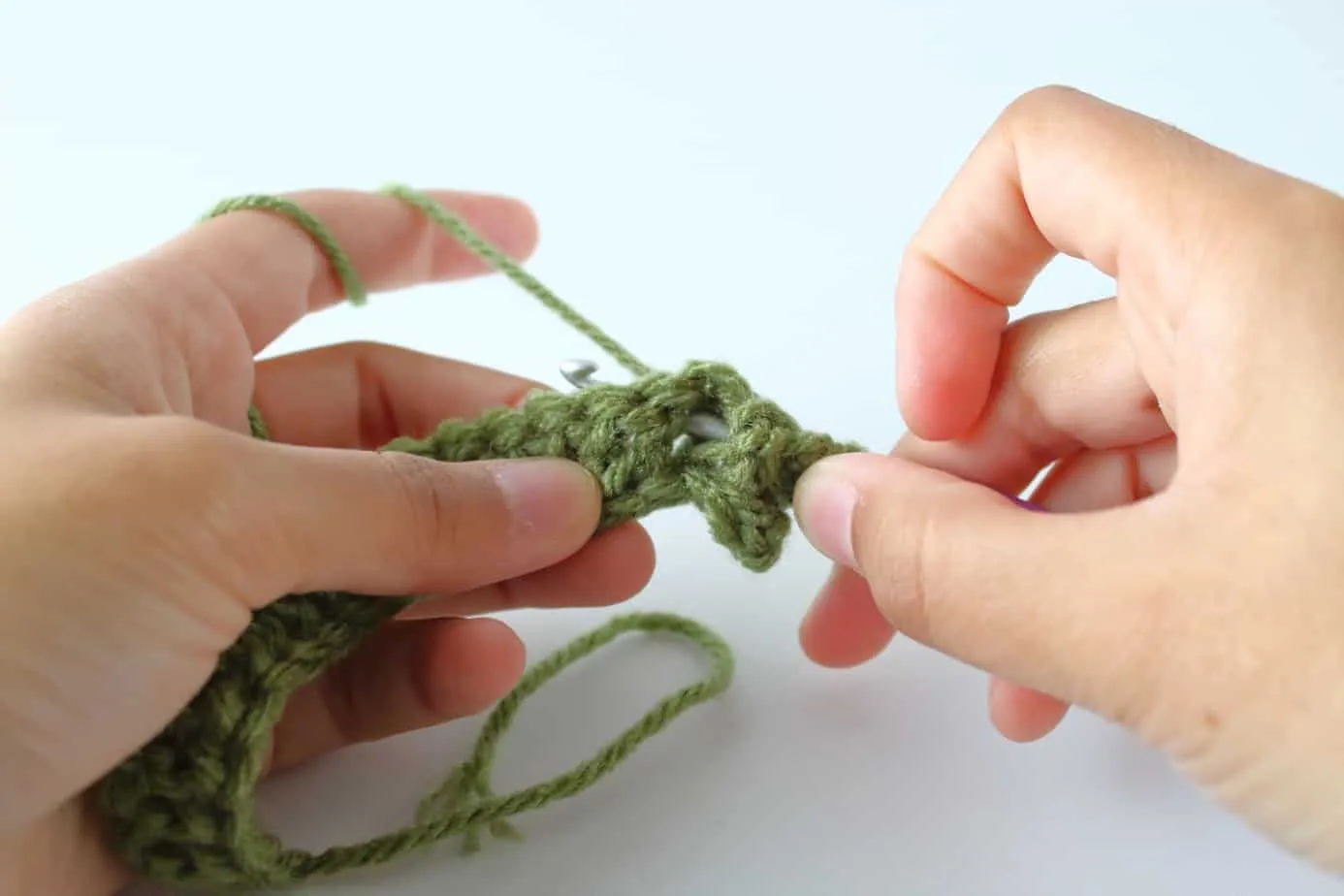 Alternate between FPDC and BPDC along the row to make the first row of your stretchy crochet ribbing. For the next row, chain 2, and continue alternating between the two stitches. The more rows you work, the taller and more pronounced the ribbing becomes.
Ta-da!
I love this crochet ribbing method and it's my go-to for all my beanies. I even switch out whatever other patterns call for with this method because it's so much easier, stretchier, and looks better! Plus, it's reversible so it looks great even when you have the brim flipped up and you don't need to worry about it being on the right side or wrong side once you start the body of the beanie.
Check out some of my beanie patterns here (they all use this stretchy crochet ribbing!):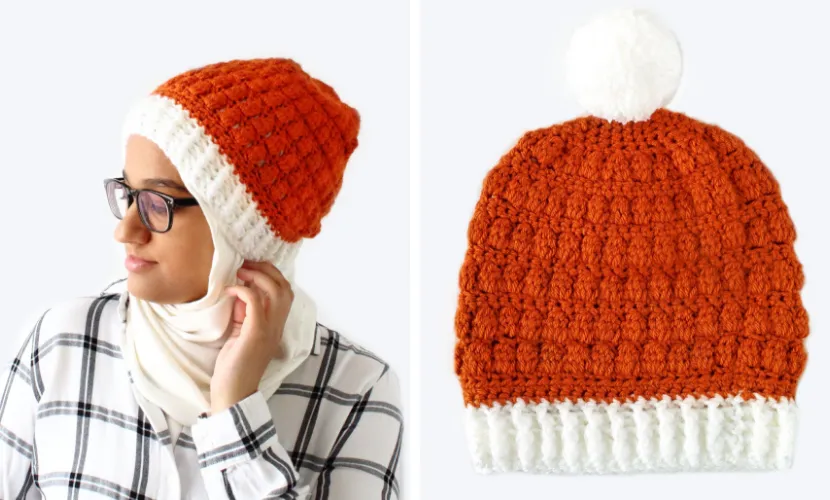 What's the best crochet tip, trick or method you've learned? Let me know in the comments below! And if you want to get free patterns and yarny deals delivered right to your inbox every week, sign up for the newsletter below. It's free and you get access to tons of subscriber-only bonuses!
See you soon 🙂
---
Visit my pattern shops on Ravelry, Craftsy, and Etsy to buy the printable PDFs of all my patterns. They're ad-free, comment-free and your support helps me run The Blue Elephants so I can continue publishing free patterns here.
My material lists sometimes include affiliate links (denoted with a *) for which I earn a small commission at no extra cost to you. I only link to products I personally use, love, and recommend. You can read more about this in my Disclosure.
I worked hard on this pattern, so please be respectful and do not sell or redistribute this pattern as your own. If you sell finished items made using this pattern, credit The Blue Elephants as the designer and link back to the blog post or the Etsy pattern link. For any other questions, read my Terms of Use or contact me.
---