Hello, everyone! I have a quick new pattern for you guys. I've been playing around with some new stitches from my crochet dictionary book, and one of the stitches I've been loving is the trinity stitch. It's simple, textured and so pretty. This week, I used it to make myself a little coin purse that's helped clean up my bag. No more loose change jingling around and falling out any time I take something out of my purse lol. I explained the stitch here, but if you want to see the full tutorial post with a video, be sure to check out the link below. It's really easy to make so let's get started!
I made this simple coin purse because it was an easy way to practice the stitch without worrying about shaping or decreasing or anything and because I needed a coin purse 🙂 It's really made my purse more organized and I never have to dig around at the bottom of it for change anymore; it's always readily accessible in its cute little pouch. Also, when I pull this out of my bag, people comment on how handy it is, so I get a chance to tell them that I made it/about the blog which is always a plus!
As I mentioned before, I learned this stitch from a book that I love and use all the time when coming up with new patterns and ideas! The book is called 500 Crochet Stitches: The Ultimate Crochet Stitch Bible and I did a full review on it with pictures showing the inside of the book and some of the stitches. You can check that out here, and if you want to see what other books and resources I personally use, check them out here!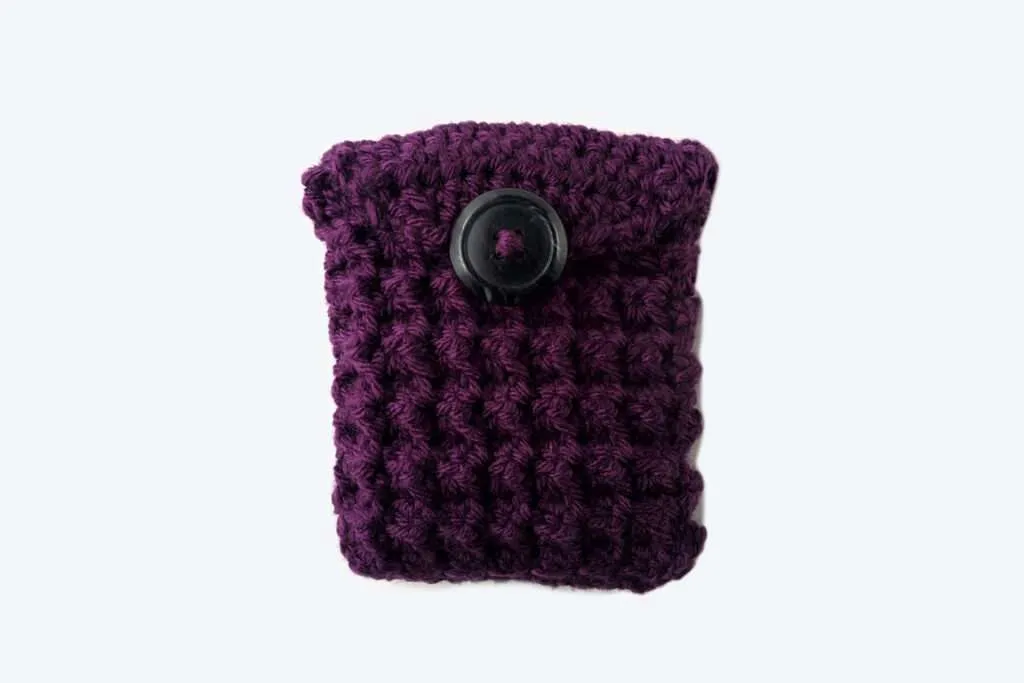 Materials:
#4 worsted weight yarn – I used Deboarh Norville's Everyday Yarn in purple
a large button
tapestry needle
For a full list of all my knitting and crochet tools, check out my Tools page!
Abbreviations:

Pattern Notes:
Skill level: Easy
Sizing: 4″ wide
Gauge: N/A
Trinity Stitch Coin Purse: Free Crochet Pattern
1. Start with a chain 32. If you'd like it to be a wider coin purse, add more chains. It should be an even number, though.
2. SC across for 1 row, working into the back of the chain. Working into the bump gives you a cleaner edge.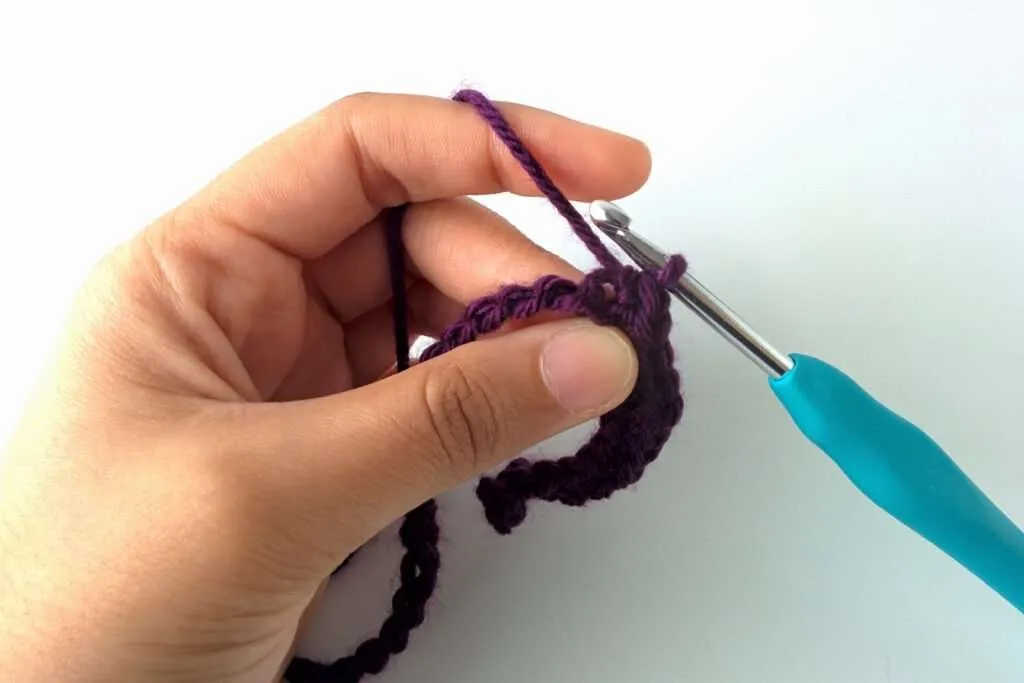 3. Chain 1, turn. SC into the first space. *SC3tog, always starting in the last space you worked* down the row. SC into the last space.
4-14. Repeat row 3 for another 11 rows. You can make this taller if you like.
15. Chain 2, turn and HDC along the row.
Flap Closure:
16. Chain 2, turn. HDC 15.
17. Chain 2, turn. Decrease once, HDC until the last 2 spaces, decrease (13).
18. Chain 2, turn. Decrease once, HDC until the last 2 spaces, decrease (11).
19. Chain 2, turn. HDC 4, chain 3, skip 3 spaces, HDC 4 (9). Bind off.
20. Now, just fold the purse in half and use a spare length of yarn and the tapestry needle to seam the bottom and side closed. Weave in any loose ends. Sew a button onto the front of the purse to finish it off and you're done!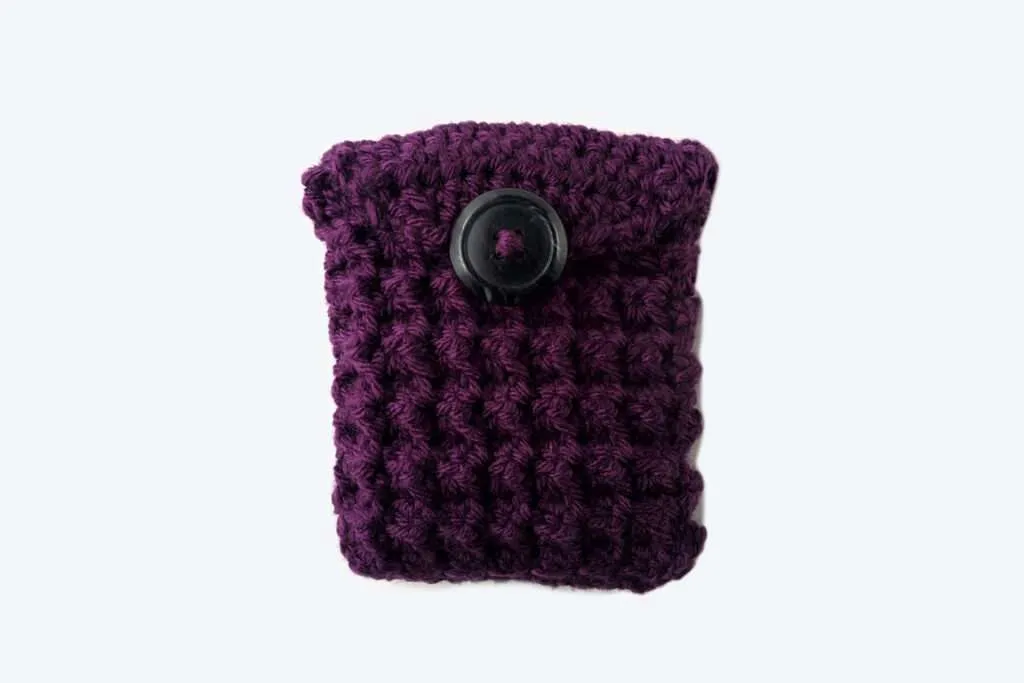 I love this little trinity stitch pouch, and it's the perfect size for my purse. I have a ton of change that I usually keep in the inside zipper pocket of my purse, but then there isn't much room for other things. So, I wanted my change separate and somewhere I can easily grab and get my coins from. This little coin purse was just what I needed. And if you want to make yours larger or smaller, it's so easy to do! You could even line it with fabric if you wanted to.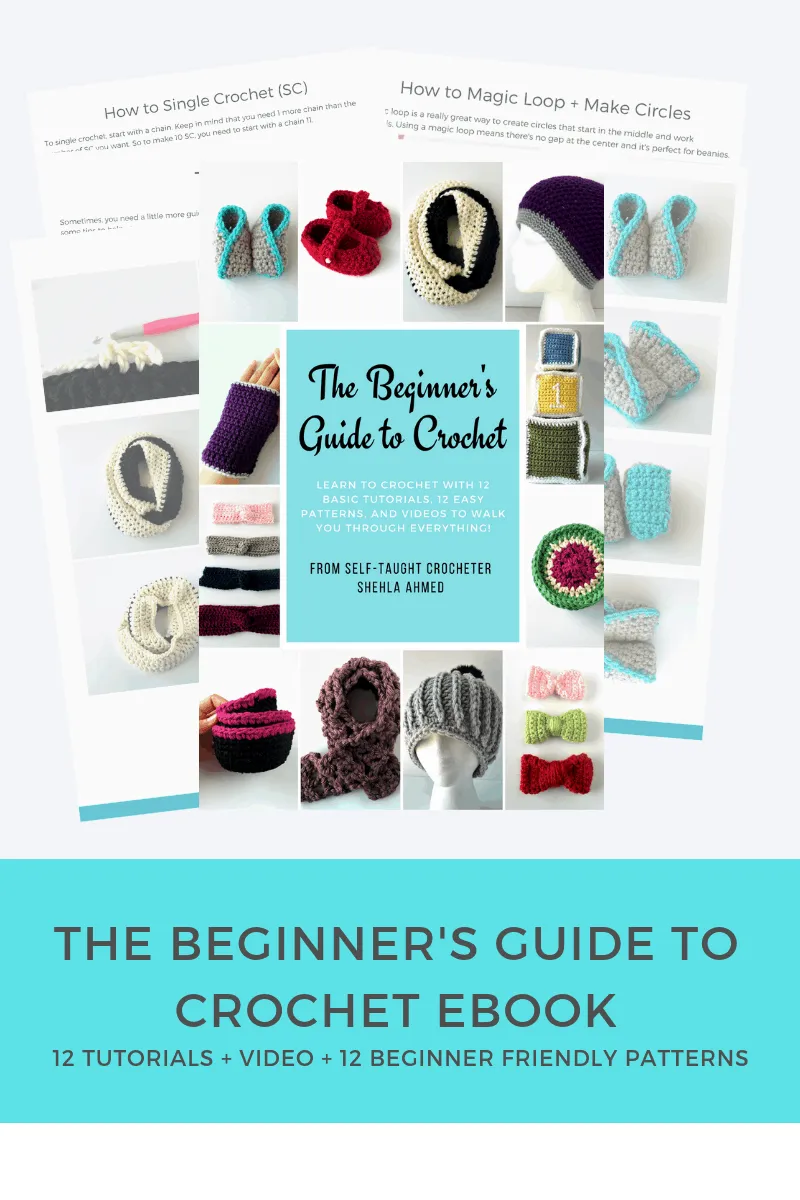 Thanks so much for reading! I would love to know what you guys think of this pattern, so leave comments below. If you need help with the stitch, I have another post detailing how to work the trinity stitch here. If you liked this and want to see more, like special freebies and weekly newsletters, join the email list! Just fill out the box below to subscribe and you're good to go!
See you soon 🙂
---
Visit my pattern shops on Ravelry, Craftsy, and Etsy to buy the printable PDFs of all my patterns. They're ad-free, comment-free and your support helps me run The Blue Elephants so I can continue publishing free patterns here.
My material lists sometimes include affiliate links (denoted with a *) for which I earn a small commission at no extra cost to you. I only link to products I personally use, love, and recommend. You can read more about this in my Disclosure.
I worked hard on this pattern, so please be respectful and do not sell or redistribute this pattern as your own. If you sell finished items made using this pattern, credit The Blue Elephants as the designer and link back to the blog post or the Etsy pattern link. For any other questions, read my Terms of Use or contact me.
---