I love coasters, and these crochet coasters are a combination of some of my favorite things. The other day, my cork coaster just crumbled and since I couldn't stand the thought of putting a drink onto my desk with a coaster underneath it, I whipped up these cute little watermelon slices with some cotton yarn. These crochet coasters are super easy to make and perfect for beginners. In fact, they're part of a special freebie that I'll tell you more about below. But now, let's make some crochet coasters perfect for summer!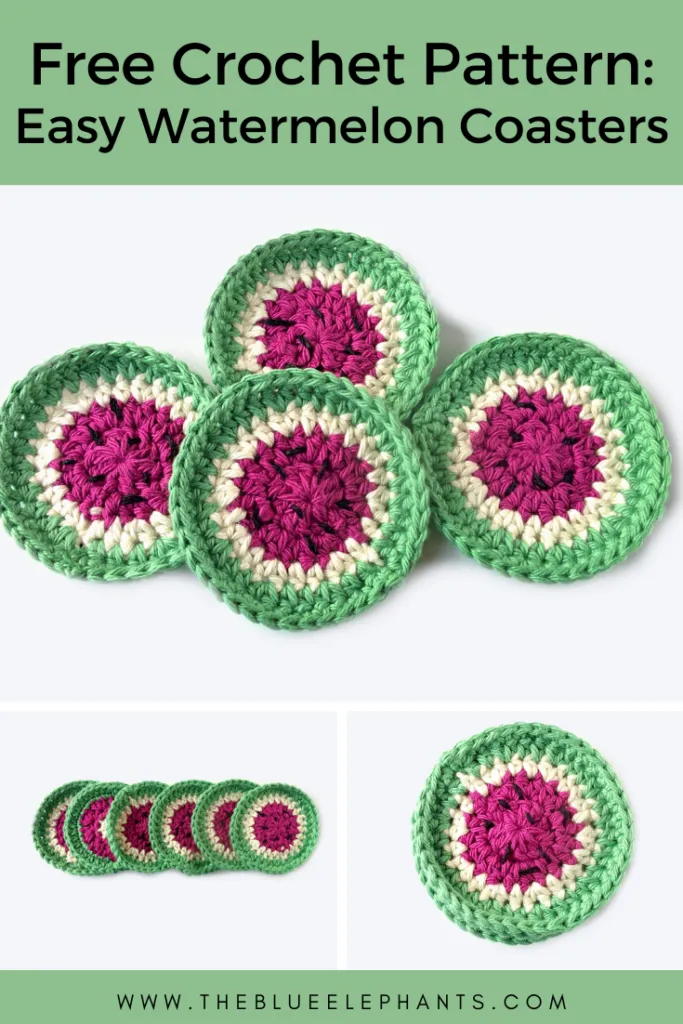 I've been using my crochet coasters so much lately and they are way better than regular coasters. Because these are made of cotton, they're super absorbent and will soak up the condensation that drips down the side of a glass. Unlike regular coasters that end up with a little puddle on them.
Also, if I do have a spill, I can use the coaster to wipe it up and then just throw it in the wash. So easy! And best of all, these crochet coasters are so much cuter than any I've seen in stores and I can make them in any pattern I choose, even watermelon slices.
This pattern is actually one of the patterns in my ebook, The Beginner's Guide to Crochet. Basically, it's your go-to resource to learn crochet and practice essential skills with some easy patterns, like these crochet coasters. The book has a total of 12 beginner-friendly patterns to practice with, along with 12 tutorials and tips to help you learn stitches and techniques. Each pattern also has a full video tutorial so you can follow along with me!
You can grab your free copy of The Beginner's Guide to Crochet here.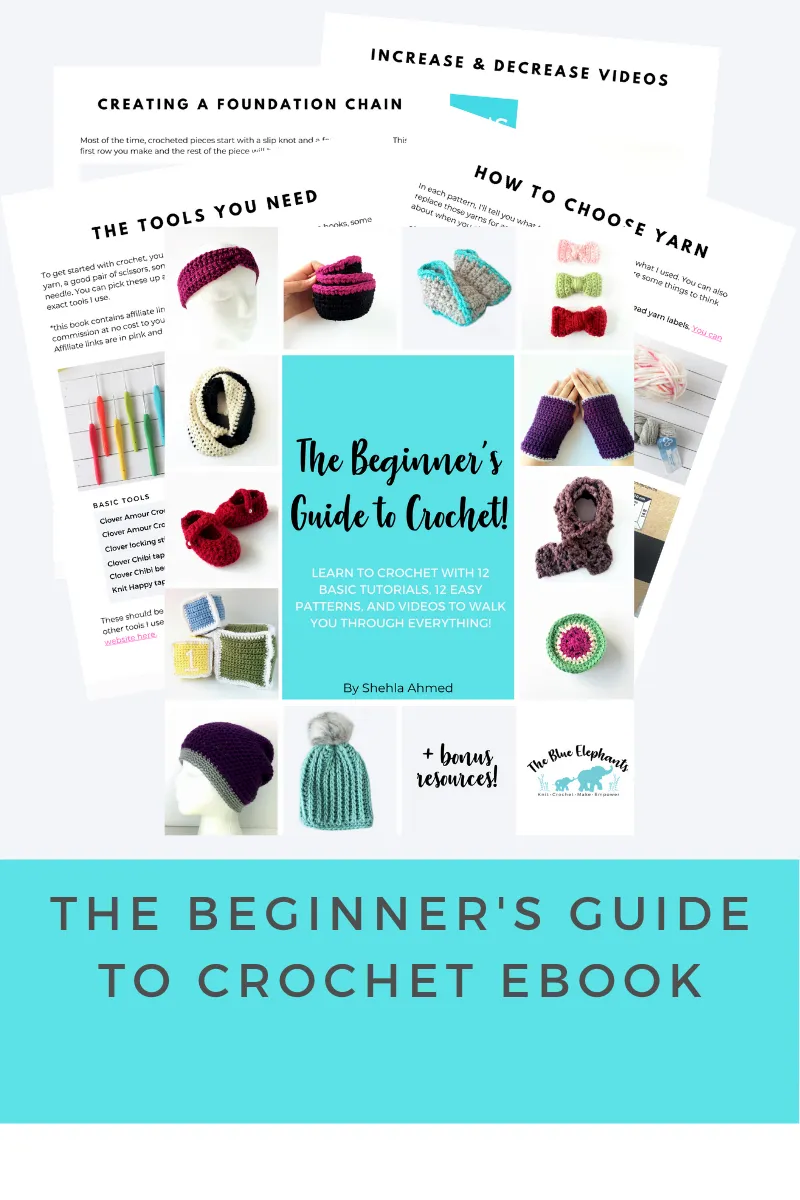 Materials:
Worsted weight cotton yarn in pink, white, green and a little bit of black – I used whatever I had on hand, but I would recommend Knit Picks Dishie Yarn!
a tapestry needle
scissors
Abbreviations:

Pattern Notes:
Skill level: Beginner
Sizing: 3.5 inches diameter
Gauge: 4 stitches/inch x 3 rows/inch
Watermelon Crochet Coasters Pattern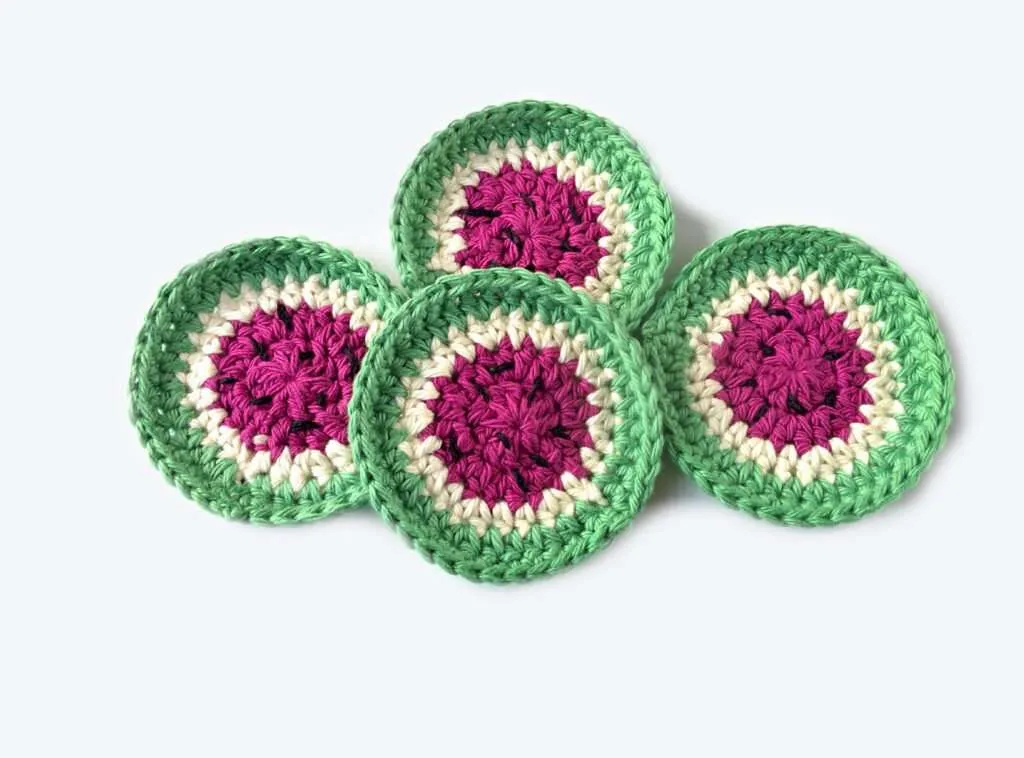 1. Start by creating a magic loop using the pink yarn. Chain 1, then work 10 DC into the magic loop. Slip stitch to the chain space to finish the round. You should have 10 stitches now.
2. Chain 2. Work 2 DC into each space, including the same space as the chain 2. At the end of the round, slip stitch to finish. You should have 20 stitches.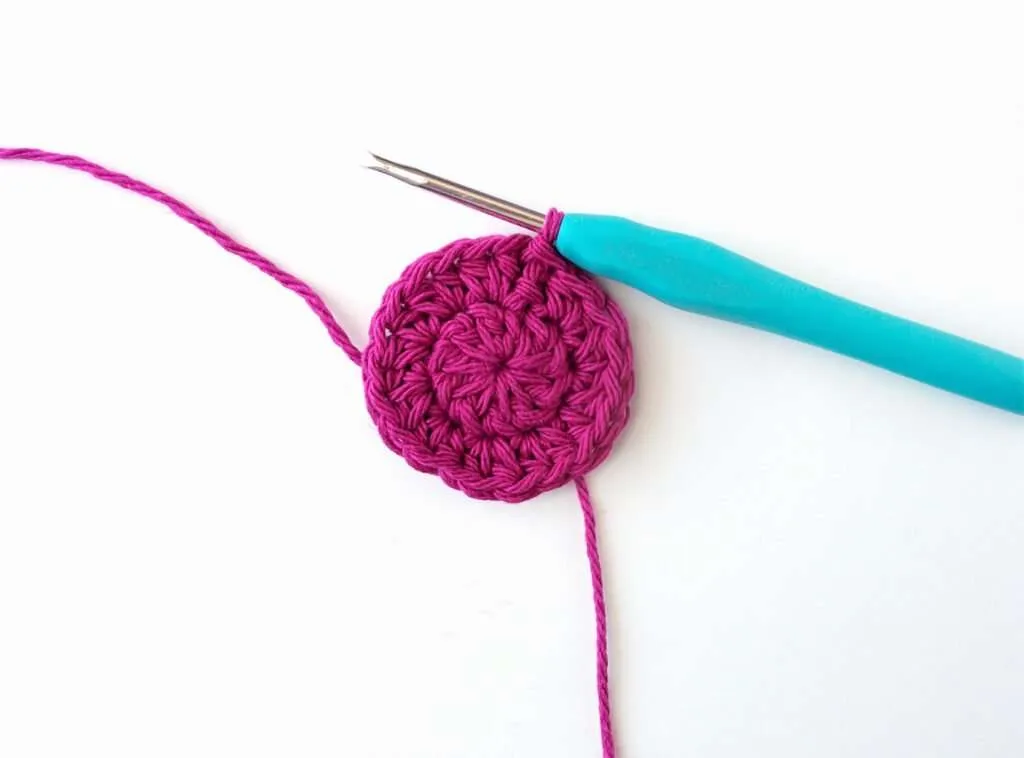 3. Switch to white yarn, and chain 1. Work 2 HDC into the same space. *HDC in the next space, and work 2 HDC into the space after that*. Repeat everything from * to * all the way around. Slip stitch to finish the round (30 sts).
4. Switch to green yarn, and chain 1. Work 2 HDC into the first space. *HDC into the next 2 spaces, then 2 HDC into the third*. Repeat from * to * around. Sl st to finish the round (40).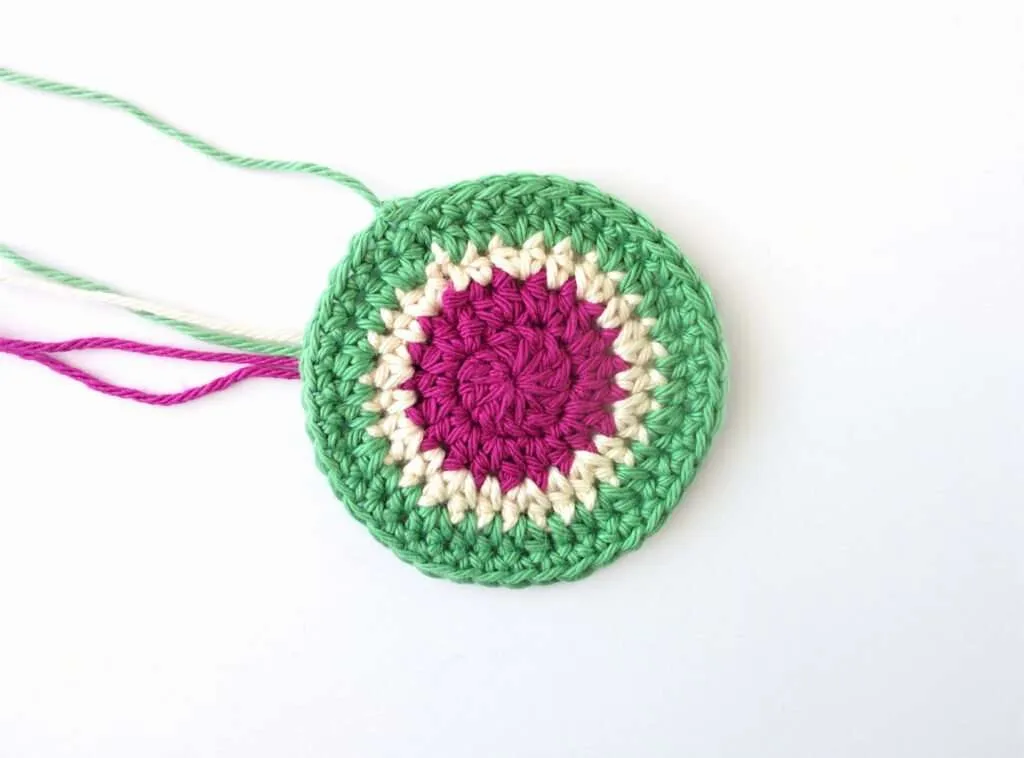 5. SC all the way around. BO and weave in the loose ends with a tapestry needle.
Optional: If you want to add seeds, use black yarn/embroidery floss and a tapestry needle to add little lines to the pink section.
And you're done! How cute are these little watermelon slices? I had these laying out while I was taking pictures and my sister loved them so she has a few of them too. Now I never have to remind her to use coasters!
I had so much fun making these, I'm going to try other designs soon. Maybe oranges or a kiwi?
Thanks so much for reading! I hope you had fun with this quick and easy little pattern for crochet coasters. If you haven't already, subscribe to the email newsletter down below and you'll get free patterns sent to your inbox every week along with freebies and access to the resource library. That's all for today, but be sure to look around and I'm sure you'll find something you love!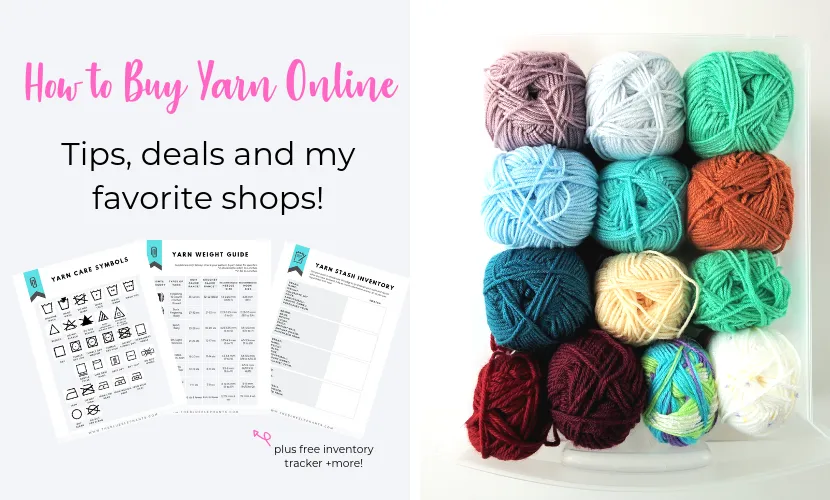 See you soon 🙂
---
Visit my pattern shops on Ravelry, Craftsy, and Etsy to buy the printable PDFs of all my patterns. They're ad-free, comment-free and your support helps me run The Blue Elephants so I can continue publishing free patterns here.
My material lists sometimes include affiliate links (denoted with a *) for which I earn a small commission at no extra cost to you. I only link to products I personally use, love, and recommend. You can read more about this in my Disclosure.
I worked hard on this pattern, so please be respectful and do not sell or redistribute this pattern as your own. If you sell finished items made using this pattern, credit The Blue Elephants as the designer and link back to the blog post or the Etsy pattern link. For any other questions, read my Terms of Use or contact me.
---